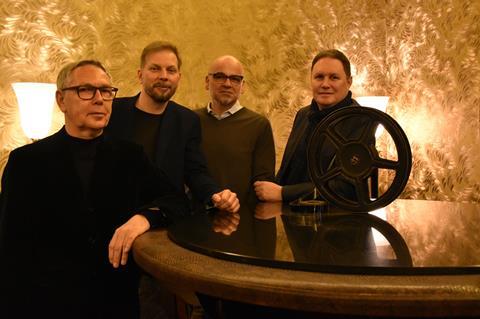 Warner Bros Germany is to invest €3m over the next three years in the development and production of feature films originating from or shot in the German region of Hamburg and Schleswig-Holstein in the first deal of its kind between a German regional fund and a US major.
At least 25% of each annual €1m will be earmarked for projects by up-and-coming filmmakers to boost talent development in the region.
The deal was signed today (January 24) between Hamburg-based Warner Bros Entertainment and the regional film fund Filmförderung Hamburg Schleswig-Holstein (FFHSH)
The financial contribution from Warner Bros will be held in a trust fund administered by FFHSH. A new three-person committee will make the funding decisions from from April this year. Two of the committee members will be appointed by FFSHH, with Warner Bros. naming the third member. The committee will meet three times in 2020 and have four times in 2021.
"The fund is a new, innovative funding instrument with which we will be able to support even more projects in our region from 2020," said FFHSH boss Helge Albers, who will have an advisory role on the new committee.
He paid tribute to his predecessor Maria Köpf – now one of the managing directors of the German Film Academy in Berlin - who had provided the impetus for this initiative when she was at FFHSH.
"[Warner Bros] has been committed to German film since 1995 through investments as co-producer and distributor," said Willi Geike, president and managing director of Warner Bros Entertainment. "The promotion of young talents is particularly important to us as our collaboration on First Steps and Into The Wild shows."
Warner Bros' recent investments in German films through the acquisition of local rights includes Caroline Link's When Hitler Stole Pink Rabbit, Katja Benrath's family entertainment film Rocca Changes The World ,actor Moritz Bleibtreu's directorial debut Vortex, Robert Thalheim's children's film TKKG, Neele Leana Vollmar's Auerhaus, Lena Stahl's feature debut Mein Sohn, and Damir Lukacevic's drama Wet Dog.