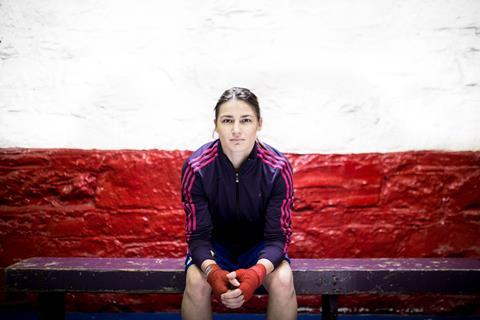 London-based sales outfit WestEnd Films has boarded Katie, the feature documentary about Irish boxer Katie Taylor.
The film chronicles Taylor's career over ten years, which has seen her win Olympic gold at the 2012 London Olympics, five consecutive gold medals at the Women's World Championships, and establish a professional career with zero losses to date.
Ross Whitaker (Unbreakable: The Mark Pollock Story) directed the feature, which premiered at this year's Galway Film Festival in Ireland, winning Best Irish Documentary.
Producers are Aideen O'Sullivan and director Whitaker. Executive producers are Andrew Freedman, Lesley McKimm, Patrick O'Neill and Cliona O'Leary. The film is funded by Screen Ireland, the Broadcast Authority of Ireland, RTE and Wildcard Distribution.
The acquisition will come under WestEnd's banner WeLove, which is focused on content for female audiences.
"The film offers an astonishing and intimate portrait of a woman with immense talent, raw ambition and strong family ties – a powerful role model for young women worldwide," commented WestEnd's Maya Amsellem.