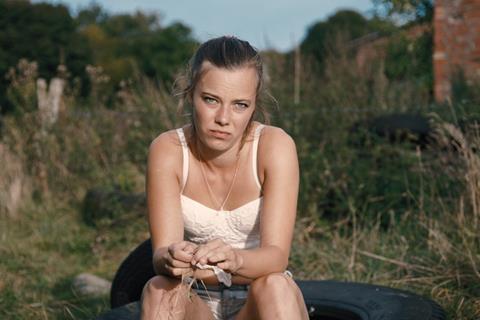 Falling Into Place, the directorial debut of German actress Aylin Tezel, Damian John Harper's Fresh, with Dark star Louis Hoffman and Sophia Bosch's mother-daughter drama Milk Teeth are all on the anticipated new production slate of Weydemann Bros, the German production outfit behind 2019 local box office hit System Crasher.
Tezel is known for her recent performances in Almanya: Welcome To Germany and 7500. Falling Into Place is a love story that she has also written and will star when it shoots in 2022.
Berlin-based distributor Port Au Prince which released System Crasher, is backing the project. It its also supporting Harper's Fresh. Harper's credits include In The Middle Of The River and Los Angeles.
Jonas Weydemann and Jakob D Weydemann of Weydemann Bros are both from Hamburg and the company now has offices in Berlin, Cologne and their home town. The company has been at Filmiest Hamburg this week for the German premiere of Sabrina Sarabi's No One's With The Calves. The film premiered at Locarno in August where star Saskia Rosendahl won the best actress prize.
The film is a drama set on a farm in the German countryside where a young woman lives on farm in a loveless relationship with her boyfriend. It is the company's second film with director Sarabi after 2019's Prelude. It will be released in Germany by Filmwelt Verleihagentur in January 2022. It is one of a handful of projects for which Weydemann is handling international sales rights and overseeing the German release in-house. Another is Sarah Blasskiewitz's, Precious Ivie, which recently won the best supporting actress prize for Lorna Ishema at the German Film Awards.
"We didn't need [Previous Ivie] to make it big but we found our audience," said Jonas Weydemann.
Weydemann is also working withi System Crasher director Nora Fingscheidt on two new projects: the previously announced How To Spell Dignity (working title) , which his being co-written by the director with Martin Behnke, about a war criminal who has taken the identity of his brother.