Benny Chan's The White Storm to close Rome Film Festival; Amit Dutta's The Seventh Walk to close CinemaXXI strand.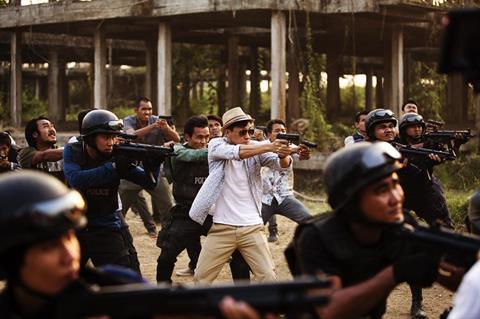 The White Storm (Sou Duk /Saodu) by Benny Chan is to close the 8th Rome Film Festival (Nov 8-17).
The new film by the Chinese director, producer, and screenwriter will be presented Out of Competition in its world premiere screening.
The story revolves around an operation against a notorious druglord in Thailand and its impact on three members of a Hong Kong narcotic team. Several years later, a crime brings the trio back together for a final face-off.
It stars Sean Lau as an ambitious narcotics police chief inspector, Nick Cheung as his loyal subordinate and Louis Koo as an undercover cop.
The Seventh Walk (Saatvin Sair) by Amit Dutta will be the closing film of CinemaXXI, the strand dedicated to new trends in international cinema. The latest film by the Indian director will be screened Out of Competition on Nov 16 at the MAXXI – National Museum of XXI Century Arts.
Dutta returns to the landscape of the Kangra valley, the setting of his 2010 feature Nainsukh. While Nainsukh was based on the artistic history of an 18th century painter, The Seventh Walk is inspired by the works of a contemporary Indian artist who paints abstract landscapes and transitions between reality and dreams.