Cannes slate includes trio of classics as well as slew of new films, including pictures from Arto Halonen and Tala Hadid.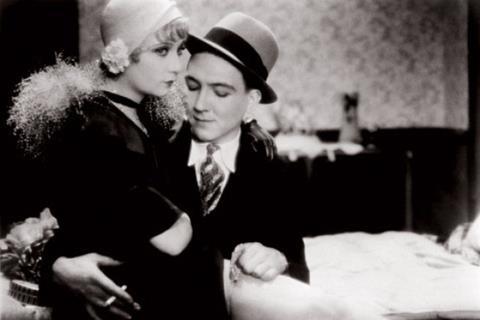 Wide Management has picked up international sales on Jean Renoir's 1939 picture The Bitch (La Chienne), which is screening in Cannes Classics this year.
The tale of a humble clerk who falls victim to a prostitute and her violent, scheming pimp, was Renoir's second sound film.
It recently restored by Les Films du Jeudi - the historic production company of Renoir's late producer Pierre Braunbreger - and the Cinémathèque Francaise with the support of France's National Cinema Centre and the DGA and WGA-backed Franco-American Cultural Fund.
"Screening in Cannes Classics gives a masterpiece like La Chienne, which is part of cinema history, a new lease of life and visibility," said Wide Management's founding chief, Loic Magneron. "This is a timeless classic that should be seen by new audiences."
Wide's slate also includes Renoir's 1936 A Day in the Country (Une Partie de Campagne), adapted from a short story by Guy de Maupassant.
NEW FILMS
The company will also premiere a slew of new films at the Cannes Marché.
They include Finnish Arto Halonen's dark comedy A Patriotic Man about a man who is recruited by Finland's national ski team for his rare blood type, which can improve the performance of athletes.
Respected documentary maker Halonen drew inspiration for the film from his 2012 documentary When Heroes Lie, probing a skiing doping scandal in Norway.
"It's addresses the serious topic of doping, which concerns every sport not just skiing, with a mixture of tenderness and black humour," commented Magneron.
It is the second fiction feature for Halonen after his debut Princess, which was a hit in Finland.
The company will also market premiere French Natalie Saracco's debut feature The Maneater, starring Mylène Jampanoi as Jézebel, a rebellious, young woman whose life is changed by a meeting with a young priest.
"She's representative of many girls these days who have no faith in themselves or life," said Magneron. "It touches on universal themes such as religion, marriage and sexual identity."
Other new additions to the slate include US director Brian Perkin's Golden Kingdom about a group of young monks left to fend for themselves in a remote monastery in Burma, which Magneron says will appeal to child as well as adult audiences.
Other new films include Spanish Mikel Rueda's A Escondidas, a tale of first love between two teenage boys, which was recently released in Spain.
UPCOMING
The slate also features Moroccan artist and director Tala Hadid's The Narrow Frame of Midnight about an orphan, a petty criminal, his girlfriend and a writer who embark on a journey from Morocco to Kurdistan. The cast is lead by British-Egyptian actor Khalid Abdalla and Marie Josee Croze.
It is produced by Khadija Alami, Joslyn Barnes, Cat Villiers with support from Philippe Goldfain, Cedomir Kolar and Marc Bachet as co-producers. It is currently in post-production.
Other upcoming films include Serbian Pavle Vuckovic's obsessional love story Panama which is currently shooting.
HORROR-THRILLERS
Wide will also market premiere Latvian director Aik Karapetjan slasher picture The Man In The Orange Jacket about a man seeks revenge on his ex-boss and wife after he is fired, with unexpected consequences. Karapetjan drew critical praise for his People Out There, about disenfranchised Latvian youth, which premiered in Karlovy Vary in 2012.
Also on the slate is Roseville, billed as Bulgaria's first psychological thriller. Set against the backdrop of a remote mountain holiday home, it pieces together the events leading to a four grisly murders and features US actor David Chokachi in the cast.
The company is also handling French Jerome Jacob's second feature Cradle of Shadows, a fantastical thriller shot in an abandoned bunker on the Maginot Line.
TRANSGRESSION
In a completely different vein, the company will also show a rough cut of Jean-Louis Daniel's Rain Doll, the third film in his exotic Skin Territory Trilogy set against the modelling scene in Paris and other world locations.
The English-language film is produced by l'Atalante & Shijokingo Entertainment. Magneron describes the series as "a modern version of Emmanuelle. Slick, polished and sexy".
The company is also selling Italian Simone Scafidi's erotic drama Eva Braun, inspired by Italy's sex scandals of the Silvio Berlusconi era, and French Jean-François Davy's Transgression, about his sexual obsession with an actress.
The company will also continue sales on Croatian Tomislav Mrsic's play-within-a-play adaptation Cowboys; Ivan Ikic's Kosovo-set Barbarians, Field of Dogs, Supernova andThe Madness of Reason.