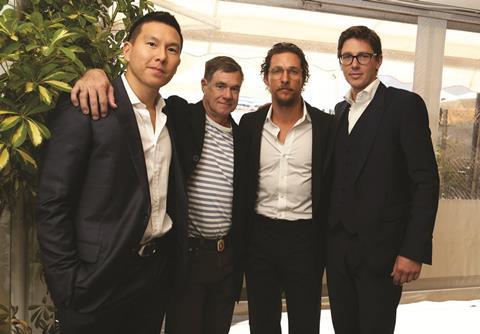 WME|IMG has acquired a majority stake in Ken Kao and Alex Walton's Bloom in a significant move by an agency to tighten its grip on the independent film financing and production space.
The transaction, understood to have closed within the last week after months of talks, will be a source of joy to Kao and Walton as they seek to scale up the three-year-old sales and financing venture.
While it is understood Bloom will maintain an agnostic approach towards working with all agencies on talent and packages, the transaction raises questions about the growing role of agencies in the independent financing and production space.
Specifically, other sales agents and WME|IMG producer clients will want to know what kind of packages they can now expect from WME|IMG's financing and packaging unit WME Global, which has been closely involved with Bloom since it and the agency played an integral part in helping to launch Bloom in 2014.
While the deal reduces Kao's financial exposure, it gives WME Global led by Graham Taylor the ability to keep tighter control over packages involving talent and high-net-worth-individual clients, and the ability to manage territory sales in the manner in which the TV unit led by Chris Rice has done with TV projects like The Night Manager since the merger with IMG.
Bloom will continue to operate as a stand-alone business and the transaction does not include Kao's Waypoint Entertainment or the venture Garmin heir set up with Ryan Gosling. Terms were not disclosed.
Wednesday's development is the latest example of how the agency world has strengthened its hold on the independent space. CAA enjoys close ties with IMR International, which comprises Wild Bunch's LA-based offshoot Insiders and MadRiver Pictures, although that venture is on a smaller scale than the WME|IMG-Bloom deal.
Kao (far left) and Walton (far right) are pictured with Gus Van Sant and Matthew McConaughey at an event to promote Sea Of Trees in 2014.