Post apocalyptic thriller will also star Jessica de Gouw and Martin McCann.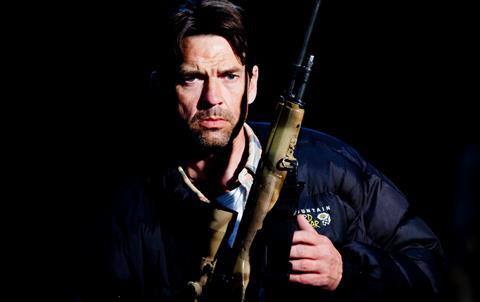 Principal photography has begun on zombie thriller Generation Z, starring Dougray Scott, Jessica de Gouw and Martin McCann.
Set in the wake of an apocalyptic zombie outbreak, the film centres on Melanie (de Gouw) and her boyfriend Lewis (McCann) who visit a safari retreat - The ReZort - where every paying guest has a licence to kill the undead.
There they meet Archer (Scott), a former zombie-hunter who has to step up when the security system at the ReZort crashes and unleashes thousands of bloodthirsty zombies back into the wild.
The film, produced by Matador Pictures, The Captain Starlight Company and UMedia, will be shot on location in Wales and on Mallorca, Spain. UMedia International is handling world sales.
The cast is led by Scott, perhaps best known for his role in Mission:Impossible 2, who recently wrapped shooting on Taken 3. Other main cast includes Jessica de Gouw, star of TV series Dracula and Arrow, and Martin McCann (71, The Pacific). The supporting cast includes Claire Goose, Jassa Ahluwalia and Elen Rhys.
Steve Barker, the British filmmaker behind Nazi zombie feature Outpost and Outpost II, directs from a script by Paul Gerstenberger.
Producers are Nigel Thomas and Charlotte Walls of Matador Pictures (All Is By My Side) and Nick Gillott of The Captain Starlight Company. Executive producer is Karl Richards of UMedia, which majority financed the film, with Gloucester Place Films.
The project was attracted to film in Wales by Gennaker Ltd (working alongside sister company Western Edge Pictures), which runs a new film and media fund.