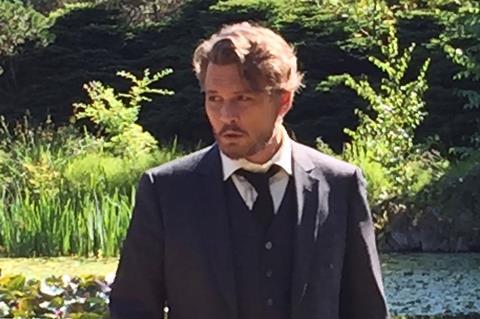 The 2018 Zurich Film Festival (September 27–October 7) has announced more titles for its Gala strand, including the world premiere of Richard Says Goodbye directed by Wayne Roberts and starring Johnny Depp, both set to attend.
Saban Films and DirecTV recently acquired North American rights to the project, which was co-financed by IM Global and Cirrina Studios with additional financing from Leeding Media.
Other Zurich world premieres announced are football drama Trautmann directed by Marcus Rosenmüller and starring David Kross and John Henshaw, and Der Vorname, directed by Sönke Wortmann and starring Iris Berben and Christoph Maria Herbst.
Two European premieres have also been added to the line-up; Annabel Jankel's Tell It To The Bees and Wash Westmoreland's Colette with Keira Knightley and Dominic West.
Other guests now confirmed to attend are The Lives Of Others director Florian Henckel von Donnersmarck, presenting Never Look Away, Kevin Macdonald presenting Whitney and Pawel Pawlikowski presenting Cannes best director winner Cold War.
Green Book will open this year's Zurich Film Festival. Previously announced Galas include A Star Is Born, Beautiful Boy, First Man and The Favourite.