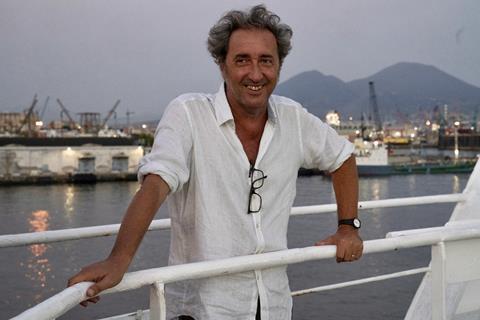 Italian director, writer and screenwriter Paolo Sorrentino will receive the Tribute to… Award at the 17th Zurich Film Festival (ZFF) which takes place from 23 September to 3 October 2021.
The award that recognises auteur filmmakers for their contribution to film history will be presented to Sorrentino in person on September 29 at the gala premiere of his autobiographical film The Hand Of God.

The festival will also screen a retrospective of his work.
Films by the Naples-born filmmaker that have previously been feted at ZFF include This Must Be The Place in 2011 and Loro in 2018.
Sorrentino's won the Oscar for best foreign-language film for The Great Beauty in 2013. His credits also include the HBO series The Young Pope (2016) and The New Pope (2019).
The Hand Of God is a coming-of-age drama starring Filippo Scotti and Toni Servillo. It is produced by The Apartment and backed by Netflix.
"Participating at the ZFF this year, with my most personal film, is very exciting for me because The Hand of God speaks also about the moment when each of us takes courage and admits to ourselves and to others that we want to try the unconscious and crazy venture of being a director," said Sorrentino.