The actor has boarded the voice cast in the lead role as Gilbert in The Ark And The Aardvark, Keith Kjarval's company confirmed on Monday.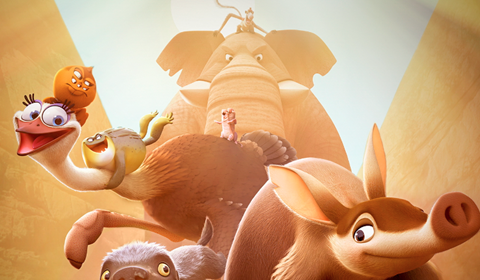 The film tells the story of Noah's Ark from the perspective of the animals, specifically a group of misfits lead by Teller's character. Teller currently stars in awards contender Bleed For This.
Oscar-nominee John Stevenson (Kung Fu Panda, the upcoming Gnomeo & Juliet: Sherlock Gnomes) directs the film, currently in production.
Kjarval and Kurt Rauer are producing and Cecil Kramer serves as executive producer alongside Ben Ruffman and Steve Goldstein of Unified, Wayne Godfrey and Robert Jones of The Fyzz, and Kitt Watson of Watson Enterprises.
"Gilbert is young, spirited, sarcastic, and we couldn't have found a more perfect artist to bring Gilbert to life in Miles," said Stevenson. "His humourously rebellious and clever repartee are both spot-on and wonderfully entertaining, and I cannot wait to tell this story with him."
"Miles is an exceptionally talented and comically gifted young man who's perfect for our hero Gilbert," said Kjarval. "Gilbert is somewhat of an outcast whose self-deprecation and humour has guided him through adversity, and we are certain that Miles is precisely the artist to bring Gilbert to life."
Teller is represented by Tracy Brennan at CAA and Sone, Genow, Semlkinson, Binder & Christopher. Kjarval completed the deal for Unified with Elsa Ramo handling legal for Unified, while Erika Hallbourg handled legal for CAA/Teller.