Marc Munden, the British director behind the TV series Utopia, will direct for the ambitious New York-based film company, Goyer and his Phantom Four.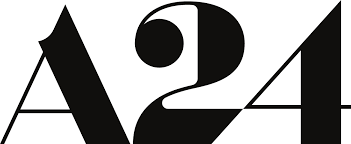 The parties said on Thursday the high-concept project will be a elevated horror "in a very unique setting" and forms part of A24's growing development slate with Eva Maria Daniels of VisionChaos Productions.
Goyer and Phantom Four president Kevin Turen will produce alongside A24 and Daniels, while Ben Collins and Luke Piotrowski are writing the screenplay.
Munden also directed UK mini-series The Crimson Petal And The White and is set to direct the sci-fi thriller script Aether for FilmNation.
"We could not feel luckier to be working with this group of master class filmmakers – it's truly a perfect team," said A24. "This is an incredibly inventive, ambitious take on a horror movie and we can't wait to share more about it with the world."
"We're incredibly excited to be a part of this special film," said Goyer. "Marc's helming of Utopia was hands-down among the most impressive directing pieces I've seen in quite some time.
"As for A24, when I realised that several of my favorite films over the last few years were housed under one roof, I knew I had to be in business with them. We're honoured to be working together with Marc and A24, and look forward to making something great."
Collins and Piotrowski most recently co-wrote fantasy-horror Stephanie for Akiva Goldsman, currently in post at Universal, and are also developing an adaptation of the graphic novel Tag for Fox and Boom! Studios with John Leonetti of Annabelle fame attached to direct.
The writing team are also adapting the supernatural novel Head Full Of Ghosts for Focus Features and Team Downey.
Phantom Four is collaborating with Lava Bear and Focus on horror title The Forest starring Natalie Dormer and set for a January 2016 release.
The slate includes Lionsgate's The Breach, which Goyer will direct with Lorenzo di Bonaventura producing; and Neil Gaiman's The Sandman for New Line with Joseph Gordon-Levitt directing and producing.