Star finds home for her long-gestating Cambodian genocide drama.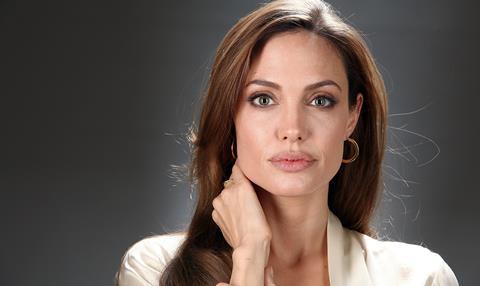 Last month Brad Pitt jumped into bed on a Netflix original film and now his wife is following suit as it emerged Jolie Pitt will direct First They Killed My Father: A Daughter Of Cambodia Remembers.
Netflix will stream the film to its global subscribers in late 2016 and will target "major international festivals". The streaming giant, which is fast building a profile as a deep-pocketed champion of challenging original content, will release the film in both Khmer and English.
Production is scheduled to start later this year in Cambodia. Jolie Pitt will also produce First They Killed My Father, based on Cambodian human rights activist Loung Ung's book about how she survived the mid-1970s genocide that claimed close to two million lives – roughly one-quarter of the southeast Asian country's population at the time.
The subject matter is close to Jolie Pitt's heart. In making the announcement on Thursday, Netflix said the star's Cambodian-born son Maddox will be involved in the production.
Jolie Pitt co-adapted the screenplay with Ung, whom she befriended after reading the book more than a decade ago. Rithy Panh, who directed 2014 foreign-language nominee The Missing Picture, will also produce.
Ung was five when the Khmer Rouge rose to power in 1975. She was forced from her home in the capital Phnom Penh and trained as a child soldier while her six siblings were sent to labour camps.
First They Killed My Father: A Daughter Of Cambodia Remembers was first published in 2000.
"I was deeply affected by Loung's book," said Jolie Pitt. "It deepened forever my understanding of how children experience war and are affected by the emotional memory of it. And it helped me draw closer still to the people of Cambodia, my son's homeland.
"It is a dream come true to be able to adapt this book for the screen, and I'm honoured to work alongside Loung and filmmaker Rithy Panh."
She continued: "Films like this are hard to watch but important to see. They are also hard to get made. Netflix is making this possible, and I am looking forward to working with them and excited that the film will reach so many people."
"We are proud to be working with Angelina Jolie in bringing this emotionally powerful and ultimately uplifting story exclusively to Netflix members around the world," said Netflix Chief Content Officer Ted Sarandos. "Loung Ung's incredible journey is a testament to the human spirit and its ability to transcend even the toughest circumstances."
"Angelina and I met in 2001 in Cambodia, and immediately, I trusted Angelina's heart," said Ung. "Through the years, we have become close friends, and my admiration for Angelina as a woman, a mother, a filmmaker, and a humanitarian has only grown. It is with great honour that I entrust my family's story to Angelina to adapt into a film."
Jolie Pitt is currently in post on Universal's scheduled November release By The Sea. She continues to prepare Africa, about a paleo-anthropologist's fight against illegal wildlife trade.