EXCLUSIVE: The director of At The End Of The Tunnel, which played in official selection recently at the Rome Film Festival, has been generating heat with two television projects.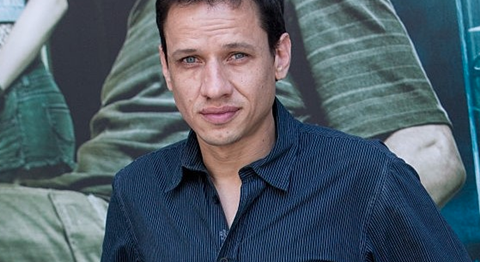 Grande, a genre-hopping talent from Rosario whose well-received third film allowed him to flex his crime thriller muscles, is talking up Triple Frontera and Black Chronicles.
Like At The End Of The Tunnel (Al Final Del Túnel), both keep Grande in thriller territory. Triple Frontera also exhibits broader dramatic elements and takes place in the tri-border region of Argentina, Brazil and Paraguay that is home to the Iguazú Falls and more ominously serves as a stomping ground for drug gangs and human traffickers.
"It's about a family that's looking for a son who's lost and they find themselves in trouble," Grande said of the Spanish-language property.
Black Chronicles is a psychological thriller about a cross-border smuggling service for people anxious to take flight.
The story – which Grande stresses could lend itself to an English-language treatment – opens as five clients find themselves locked in a warehouse and must discover the rat who put them there.
In both cases Grande developed bibles, stories and concept art with Diego Rosso, his fellow graduate from Universidad del Cine in Buenos Aires.
The Buenos Aires-based filmmaker is writing a new feature – he will only say it will be "very different" – and would consider directing a feature screenplay by another writer.
Either one could become his fourth directorial outing after caper Gangs From Rosario (Rosarigasinos) in 2001, rom-com A Matter Of Principles (Cuestión de Principios) in 2009, and Al Final Del Túnel.
Grande produced the first two and focused on writing and directing Túnel, which stars Leonardo Sbaraglia, Clara Lago, Pablo Echarri and regular collaborator Federico Luppi and has brought him his biggest success so far.
The $2.5m Argentina-Spain thriller reunites The Secret In Their Eyes producers Haddock Films of Argentina and Spain's Tornasol. It shot in Buenos Aires and Tenerife and post took place in Madrid.
Al Final Del Túnel, opened in Argentina on April 21 and has drawn more than 300,000 admissions. Warner Bros holds Latin American rights and just released the film in Brazil. US rights are available.
The story centres on a paraplegic who turns the tables on a gang of robbers tunnelling beneath his home to a bank next door. Latido Films represented international sales at the Ventana Sur market in Buenos Aires.
"For my career this was a big step. It got a big audience here," Grande said.
The filmmaker is represented by manager Carlos Bobadilla, a principal at Los Angeles-based Valor Entertainment Group.