The British director of Oscar-nominated documentary Amy, whose romance Ali & Nino premiered in Sundance this week, is lining up a drama about the iconic car manufacturer for producer Martin Scorsese.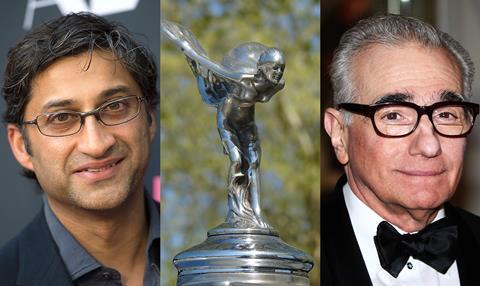 Silver Ghost was developed by the late Richard Attenborough and encompasses the creation of the car, the odd-couple relationship between Charles Stewart Rolls and Henry Royce, the early days of the aviation industry and a passionate romance.
The co-production between Scorsese's Sikelia Productions and Zuma Productions also sees Anthony Haas serve as producer.
Kapadia, whose credits include BAFTA best documentary winner Senna, said: "What struck me when I read Silver Ghost was how this true story weaves together the lives of five remarkable people that changed the destiny of the Western world and I am delighted to be working together with the legendary filmmaker Martin Scorsese and Anthony Haas to bring it to the screen."
Scorsese said: "I've been captivated by the story of Silver Ghost ever since Lord Richard Attenborough came to me with the project, and I'm thrilled that we're going to be seeing it through.
"It's a project that requires a great and innovative storyteller, and that's exactly what we have with Asif Kapadia."
"When Richard Attenborough was asked how he would like to be remembered, he replied, 'As a storyteller,'" said Haas. "Asif also knows how to tell a deeply personal and epic story and Silver Ghost is an amazing untold tale of the highs and lows of what makes us human."
"Silver Ghost covers the thrilling and tragic events during which one of the greatest engineering names in the world was created," said Sir Ralph Robins, former chairman of Rolls-Royce plc.