EXCLUSIVE: Recently launched Arcadia heads to Utah with survival thriller.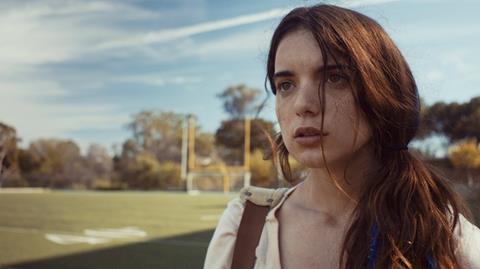 Recently launched Australian production and sales outfit Arcadia has signed Sundance 2016 romance-drama First Girl I Loved for world sales.
Brianna Hildebrand (Deadpool) and Dylan Gelula (Unbreakable Kimmy Schmidt), star in writer-director Kerem Sanga's film, which won an Audience Award in Park City.
The coming of age story follows Anne (Gelula), a seventeen-year-old who fallsl in love with Sasha (Hildebrand), the most popular girl at her LA public high school.
When Anne tells her best friend Clifton about the romance he does his best to get in the way.
The deal was negotiated by producers PSH Collective and Arcadia's Alexandra Burke, who commented: "We're thrilled to have this beautiful film by Kerem Sanga and the great team at PSH Collective. It marks the new wave of teen films, and judging by its success at Sundance Film Festival alongside the US theatrical and VOD release, plus outstanding social media metrics, there's certainly an appetite for quality young adult cinema."
Arcadia is set to release the film in Australia and New Zealand in Q1, 2017.
The fledgling outfit will be back in Utah this year with a movie it produced: survival thriller Killing Ground, which plays in the Midnight strand.
The thriller, about a couple's camping trip which turns into a frightening ordeal when they stumble across the scene of a horrific crime, is written and directed by Damien Power and stars Aaron Pedersen (Goldstone), Ian Meadows (Scare Campaign), Harriet Dyer (Rueben Guthrie) and Aaron Glenane (Deadline Gallipoli).
Australian distribution for the film will come from Mushroom Pictures, and the film is supported by Screen Australia, Screen New South Wales, Red Apple and Post Op Group.
Arcadia's Lisa Shaunessy co-produced the movie, which is repped for sales by Films Distribution, with Joe Weatherstone of Hypergiant.
Shaunessy, former production executive at Russell Crowe's SSM and Hugh Jackman's Seed Productions, and Leonie Mansfield, formerly of Matthew Vaughn's MARV Films, head up Arcadia's production arm, which includes Brooke Goldfinch's thriller Splitters and Seth Larney's sci fi Subject 14, both of which are in development.
Burke, former sales executive for Danish company LevelK, leads Arcadia's acquisition and distribution push.