Myriad Pictures chief Kirk D'Amico is lining up his feature directorial debut on the holiday film ahead of the start of principal photography in Toronto later in the summer.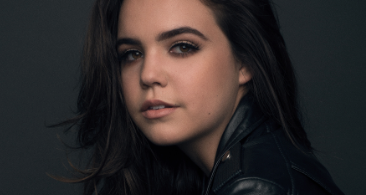 The company is financing, producing and will handle worldwide sales on Different Folks, a comedy described as being in the vein of Freaky Friday and 13 Going On 30.
Madison starred in Just Go With It, Brothers and Don't Be Afraid Of The Dark and will play a shy high school student struggling to look after her father and brothers who mystically becomes part of her neighbours' seemingly perfect family.
Holly Goldberg Sloan wrote the screenplay. D'Amico is producing with JoBro's Jonathan Bronfman and Jay Deverett, while Theresa Won, Michael Roiff, Madeleine Sherak and Arnold Rifkin serve as executive producers.
Freeform has acquired US television rights.
"Holly has written a holiday comedy which is destined to become a classic and which perfectly suits Bailee's incredible and versatile talents," said D'Amico. "We are so pleased that this film will premiere on Freeform this year as part of their annual holiday programming event."