Principal photography on Breakthrough Entertainment's family comedy has started in Toronto.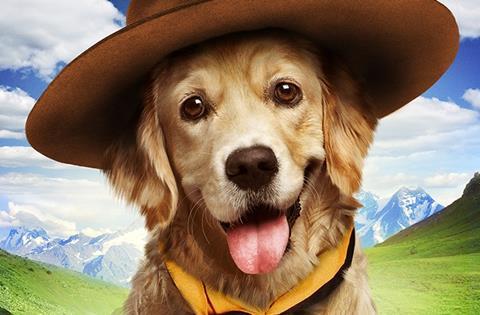 Breakthrough Entertainment produces in association with Bell Media and Corus Entertainment and handles worldwide distribution.
Lucius Hoyos, Zoe Fraser, Marty Adams, Jason Blicker, Trenna Keating and Ari Cohen star in the tale of a young boy and his talking dog companion who set out to find a goldmine.
Duncan Christie directs Bark Ranger from a screenplay by Jason Delaney and the producers are Neil Bregman, Tim Brown and Shayne Putzlocher.
Nat Abraham, Ira Levy, Mike McGuigan and Peter Williamson serve as executive producers.
"We're delighted to begin production on Bark Ranger, a fun-filled comedy that we believe has all the makings of a successful family franchise," said Breakthrough Entertainment president Ira Levy.
"A solidly funny script, top-notch casting, and an outstanding creative team will help to make Bark Ranger one of the most eagerly anticipated family film franchises of the year," said Brown, evp of feature films for Breakthrough Entertainment.