The Los Angeles-based producer-financier has struck a first-look production deal with its Nightcrawler star.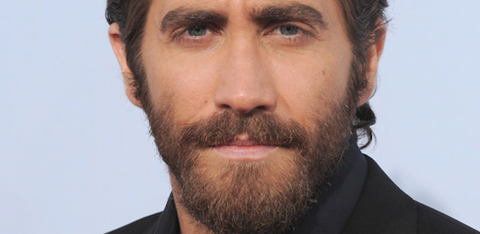 The partnership offers the in-demand Gyllenhaal the opportunity to acquire and develop new material. It will also offer an enticing pipeline for Sierra Films,
Gyllenhaal currently stars in Southpaw for TWC in what is likely to fuel another awards season campaign. When Harvey Weinstein showed a Cannes audience first footage of Gyllenhaal in his role as a troubled boxer in May, he paid tribute to the actor's performance in Nightcrawler and said it had been deserving of an Oscar nomination.
Riva Marker, who most recently served as president of production and a producer for Red Crown Productions, has been assigned as a production executive at Gyllenhaal's new company.
Bold Films chairman Michel Litvak hailed the Oscar-nominated star's "impeccable taste" and ability as a "formidable producer."
"I admire greatly Jake's dedication to his craft and support his desire to further explore his voice as a filmmaker," said Bold Films CEO Gary Michael Walters, who said the partnership would "contribute significantly" to the company's expansion.
Gyllenhaal described Litvak and Walters as "nonconformists" who excelled at "protecting stories and the artists who tell them." He added, "Riva Marker is a remarkably talented producer. We are excited to develop material and are determined to surprise."
Bold's svp of business and legal affairs Karen Barna handled the negotiations for Bold with WME and Bloom Hergott on behalf of Gyllenhaal.
Bold's thriller No Escape is set to open on August 25 via TWC. 2016 releases include Nicolas Winding Refn's horror thriller The Neon Demon and Ric Roman Waugh's crime thriller Shot Caller.
Gyllenhaal is on the ensemble thriller and Venice opener Everest and stars opposite Naomi Watts in Toronto opener Demolition. He is scheduled to commence shooting Nocturnal Animals in November for Tom Ford opposite Amy Adams.