EXCLUSIVE: The English-language thriller is among several exciting Colombian projects in development revealed to Screendaily at the Bogota Audiovisual Market .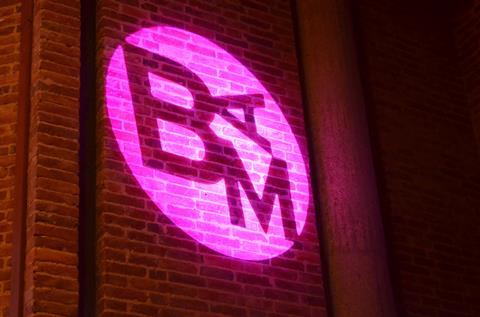 Dog Eat Dog director Moreno's Black River tells the story of an Englishman who travels to the Amazon in search of his kidnapped father only to discover he was involved in criminal activities.
Diego Ramirez's Colombian outfit 64-A is co-producing the project with Hugo Heppell of Hugo Films in the UK. "We are looking to shoot the film in the Amazon next year," said Ramirez, who has several more English-language projects on his slate.
These include the $6m 18th Century-set Half Man (Media Hombre), also written and to be directed by Moreno. The story tells of the Battle of Cartagena de Indias in Colombia, in which the forces of Vice-Admiral Edward Vernon engage the Spanish under Admiral Blas de Lezo.
"It will be an epic Ridley Scott-type film, which we're also hoping to shoot next year," said Ramirez. "We already have Spanish outfit Zanks Producciones on board as co-producers and are looking for a UK partner."
They are also working on five horror projects that will shoot back-to-back in 2017: The Unseen, The Smoke, The Horror, The Rage and Killer Instinct (working title).
Meanwhile, New York-based Fidelio is working on the English-language A Few Days In The Sun, which is being co-produced with Chocolat producer Leslie Holleran, Doro Bachrach, Andri Hinnen and Bjorn Hering.
Mauro Mueller will direct from a screenplay he co-wrote with David Figueroa about a couple who travel to South America where they are abducted.
Other new Dramax/Fidelio projects include a Swedish co-production with Bright Pictures called The Day Colombia Decided To Be Mazonda, about the renowned author Gabriel Garcia Marquez; Back To Dead (Pacto) about a Colombian girl who writes post-dated letters for her mother before committing suicide; and The New Kaos Theory, a sci-fi project about a group of children who reject adulthood.
Juan A Uribe's Producciones Del Cielo is working on an intriguing English-language fiction project called A Trip To Rome based on a true story about two homosexual Roman Catholic priests who become the instigators and victims of their own deaths.
Uribe is directing and co-writing the script with Los Angeles-based Joe Petricca, executive vice-dean at the American Film Institute.
Proyeccion Films are in development on a French-Colombian-Mexican project that Alfredo Leon will direct called Submerged. It follows four characters as they travel to Baja California in a submersible vessel containing drugs. "It is the first Latin American film that will shoot entirely at Baja Studios," said Proyeccion head Juan Pablo Solano Vergara.
Rhayuela Cine has several projects in development, including psychological thriller Asylum and drama Great Dragon, both of which Jaime Osorio will direct.
Cabecitanegra Producciones is lining up Almost Never Too Late, which revolves around a bombing that took place in Colombia in 1989, and The Dead Professors, about the struggles of a university lecturer. The latter is a co-production with Rizoma Films in Argentina and Chile's Forastero.