The partners are moving ahead on their local-language co-production and Chinese remake of the rom-com in a move that will resonate with the global vision of new Sony Pictures Entertainment chairman Tom Rothman.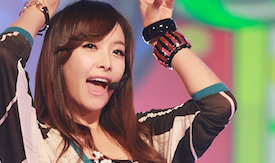 My Best Friend's Wedding is scheduled to open in China on Valentine's Day 2016 and stars Shu Qi, Feng Shaofeng, Song Qian aka Chinese singer and actress Victoria Song (pictured) and Ye Qing.
Alexi Tan of Blood Brothers and Color Me Love fame will direct and produce with his company Play Productions.
Principal photography is scheduled to commence in late July on location in London, Italy and Beijing.
My Best Friend's Wedding centres on a journalist who sets off to London to visit her lifelong best friend and win his heart after he announces he is to be married to a wealthy Chinese girl.
Hong Jiu, Fu Linran and Tan co-wrote the screenplay.
"We are delighted to be collaborating with Columbia Pictures on this exciting remake of what has become an international comedy classic," said China Film Co executive Ling Hong.
Dede Nickerson, head of production and strategic development at Beijing-based Sony Pictures China, said: "We are thrilled to be working with our partner China Film, Alexi and this incredible cast to create what is sure to be a hilarious and touching film for the Chinese audience."
Columbia Pictures is currently in post-production on Chen Kaige's dark comedy Monk Comes Down The Mountain starring Wang Baoqiang, Aaron Kwok, Chang Chen, Chiling Lin, VanNess Wu and Fan Wei, based on the novel of the same name by Xu Haofeng. The film is set to open on July 3.