EXCLUSIVE: 45 Years, Spooks: The Greater Good executive Richard Holmes made redundant amid company cuts.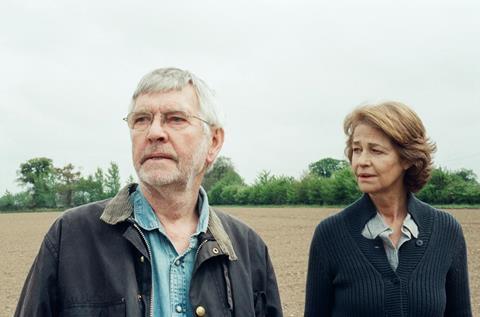 Creative England's senior film executive for production Richard Holmes has been made redundant amid staff cuts aimed at reducing overhead.
Holmes, who joined Creative England in 2013, was instrumental in Creative England film investments including Andrew Haigh's acclaimed second feature 45 Years and Kit Harrington thriller Spooks: The Greater Good.
He was an executive producer for Creative England on titles including Notes On Blindness, The Ecstasy Of Wilko Johnson, Keeping Rosy, Burn Burn Burn and upcoming films The Girl With All The Gifts by Colm McCarthy and Rachel Tunnard's Tribeca-bound Adult Life Skills.
Creative England declined to comment on the decision.
Holmes' credits as an independent producer prior to his stint at Creative England include James Watkins' Eden Lake, war drama Resistance, Waking Ned Devine and Shooting Fish.
Earlier this month Creative England CEO Caroline Norbury told Screen that the company would need to "right-size" in order for to ensure that "overheads fit our budget for film".
Creative England has had to cut at least five members of its film team across production services and film production. The reduction accounts for around 10% of the company's total staff.
The not-for-profit public and privately-backed organisation, which invests in creative industries in the UK regions, currently has a staff of around 45 full-time employees.