EXCLUSIVE: Shoot underway in London on drama featuring Jonathan Rhys Meyers as frontman for The Clash, Joe Strummer.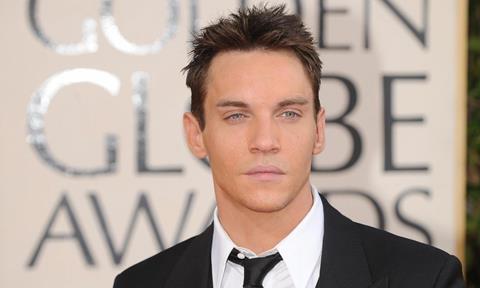 Production is underway in the UK on London Town, the Dutch Tilt Film and Culmination Productions drama starring Jonathan Rhys Meyers (Match Point), Daniel Huttlestone (Into the Woods), Dougray Scott (Hitman) and Natascha McElhone (Californication).
Set in 1970's London, the film charts the story of a 14-year-old boy whose life is changed forever after he is introduced to rock band The Clash by his estranged mother.
The Tudors star Rhys Meyers plays the late punk great and Clash frontman Joe Strummer while the production has secured rights to a number of the band's songs.
The film is written by Kirsten Sheridan, Sonya Gildea and Matthew Brown and directed by Derrick Borte with Hubert Taczanowski serving as director of photography.
Producers are Sofia Sondervan of Dutch Tilt Film, Killer Films' Christine Vachon and Tom Butterfield of Culmination Productions in association with WeatherVane Productions.
Cargo Entertainment is handling international sales. ICM will handle the US deal.
The film started shooting in London on June 28 and is expected to wrap by the end of July.
Executive producers are WeatherVane's Jason VanEman, Ross Marroso, and Ben McConley; Vandermolen Film's Alastair Burlingham, Lee Vandermolen, and Charlie Dombek; Angel Chen; Dennis Mykytyn; Head Gear's Phil Hunt and Compton Ross; Tunnel Post's Luke Daniels and Alan Poe; Jeff Rice; Matthew Lamothe; Steve Knox; Matthew Brown; Scott Lochmus, and Storyland Pictures.