In the first project under their new partnership, eOne and Tooley Productions are teaming up with Julia Roberts and her Red Om Films in a starring role for the Oscar-winner.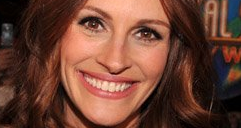 The parties will adapt Harlan Coben's thriller Fool Me Once. Roberts will produce alongside Tucker Tooley, and Red Om Films' Lisa Gillan and Marisa Yeres Gill.
The story centres on a former special ops pilot who gets drawn into a mystery when she witnesses her daughter playing with her husband, two weeks after he was supposedly murdered.
eOne and Tooley Productions will co-finance the project, which eOne will distribute in the UK, Canada, Australia/New Zealand, Benelux and Spain.
Through eOne's partnership with Sierra Pictures, the latter will handles international sales and servicing outside the territories where eOne distributes directly.
"The genre of Fool Me Once is one of my favourites," said Roberts. "Harlan Coben has created an exceptional story and an incredible female lead character. Mr. Coben and I see things in a joyfully similar way in our approach to this endeavour. We here at Red Om are simply thrilled to have this creative opportunity with Tucker and eOne."
"I am thrilled to partner with Julia and Red Om on this project," said Tucker Tooley, CEO of Tooley Productions. "Harlan is a master of his craft and Fool Me Once is one of his best novels to date."
"With Julia Roberts starring in this smart, well-crafted thriller, Fool Me Once is a project that audiences will gravitate towards," said eOne's Steve Bertram, president, global film group. "We are looking forward to working with Red Om Films, and kicking off our partnership with Tooley Productions, to bring Harlan Coben's critically acclaimed best-seller to screens around the world."