EXCLUSIVE: F&ME, ATP and Popov unite for Amsterdam Express.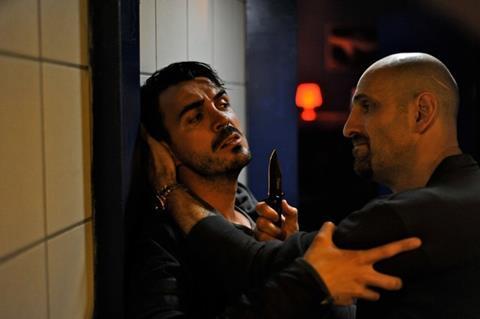 The UK's Film and Music Entertainment (F&ME) has joined forces with Albania's Act Triangle Productions (ATP), the Netherland's Popov Film and Germany's Lara Film for Fatmir Koci's Amsterdam Express, the first UK-Albania co-production.
For production credits visit
The UK-Albania-Netherlands-Germany co-production has just finished the first segment of its six-week shoot in Amsterdam before now moving to Tirana. The film will will wrap on Aug 23 and will do post-production in Amsterdam.
Koci's fourth feature is about a young Albanian emigrant (Blerim Destani) in Amsterdam who falls victim to the threats of drug and sex slave traffickers. He is also managing his marriage of convenience with a Dutch girl and his true love back in Albania. Koci wrote the script with Jonathan Preece.
The film's producers are F&ME's Mike Downey and Sam Taylor with Xhevdet Feri and Blerim Destani in co-production with Dragan Bakema and Kuba Szutkowski. Koci serves as executive producer.
Backing comes from the Albanian Film Centre as well as equity investments from each of the co-producers.
"I first met Fatmir at a festival in the South of France in 1995," said F&ME's Mike Downey, "and then again at the Imaginary Academy in Groznjan in 1999 where he made some brilliant documentaries. We agreed then that we would try to work together on something and Amsterdam Express is the result.
"Fatmir's three previous films are all perceptive, intelligent and powerful pieces, and the screenplay of Amsterdam Express is no exception. The material we have to date is impressive, cohesive and full of promise."
"Having made a period piece by our leading national author, Ismael Kadare, as my last film," added director Koci.
"I wanted to make a contemporary love story. But a love story made complicated by the social conditions of our young people in Albania and what they are forced to do sometimes simply to survive in a world where survival is getting harder and harder."
The team plans to show a cut soon to potential sales agents and they hope to screen at the Berlinale 2014.