Ruben Ostlund's new film The Square is among a host of intriguing projects in development in Sweden.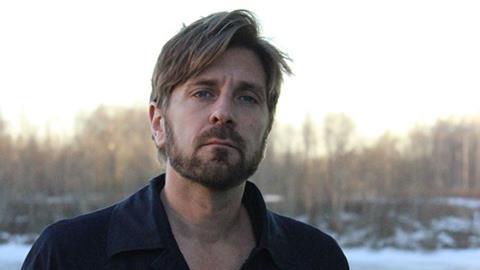 It has been a notable 12 months for Swedish film.
Roy Andersson's A Pigeon Sat On A Branch Reflecting On Existence won the Golden Lion in Venice this time last year, David Sandberg's 30-minute short Kung Fury has notched up 20 million YouTube views, August 29 marks the 100th anniversary of Ingrid Bergman's birth and a healthy crop of Swedish films are headed to Toronto.
The trend looks set to continue as the Swedish Film Institute (SFI) can point to a crop of exciting features now in development or production.
Among them is The Boyfriend (Jag Vill Inte Bli Gammal Nu), which will be directed by Force Majeure actress Fanni Metelius.
"Like her shorts it shows the relationships between guys and girls and sexuality from a female perspective," said Andrea Reuter of the SFI, speaking to ScreenDaily at last week's Way Out West festival in Goteborg.
The film is now shooting in Stockholm with Garage Film producing and Film Vast also investing.
Force Maejure director Ruben Ostlund is now in development on anticipated drama The Square.
SFI executive Theo Tsappos described the film: "It's in development. I'm not sure which way it will turn. It's about an inner city square. Inside the square there is 10-square metres where you can do anything. There are no rules, only morals…people want to use the square for good, people can ask for help. Homeless people start to come there."
Reuter added: "It explores group dynamics - that's what Ruben has always been interested in."
Ostlund's own company Platform will produce and the film is aiming to premiere at Cannes, 2017. In April, Ostlund made an art installation square in the southern Swedish town of Varnamo and explored the film's concepts in an art gallery.
Platform is also producing the debut feature of Ninja Thyberg, who has made a number of award-winning shorts including Girls and Boys, Pleasure, Catwalk and Hot Chicks.
Thyberg's feature will follow a Swedish girl in Los Angeles who wants to make it in the porn industry. The as-yet-untitled film will shoot in 2016.
Notable documentaries in-the-works for SFI include Erik Gandini's A Swedish Theory Of Love, about how ideas from the 1970s have shaped Swedish society today; and Lawen Mohtadi and Gellert Tamas' Taikon, about a Romany-rights campaigner and author (the latter had its world premiere at Way Out West).
There are also new films coming from Lisa Langseth (now in development); Lisa Aschan (now finishing White People) and Daniel Espinosa (about to start shooting The Emigrants).