TV drama series to chronicle dance music scene.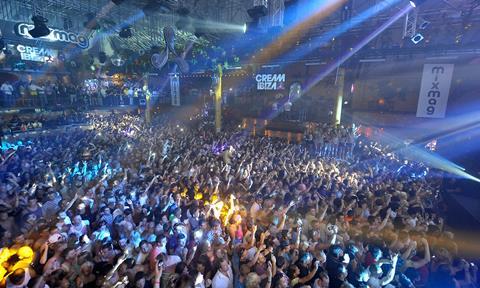 I Am Bolt and Class of 92 producer Fulwell 73 is in development on Ibiza87, a TV drama series charting the rise of electronic dance music in the late 1980s.
Loosely based on the exploits of UK DJs Danny Rampling, Paul Oakenfold and Nicky Holloway - all of whom are attached to the project - the series chronicles the story of a group of friends from south London who became well known DJs at the forefront of the acid house and electronic dance music scene.
Trainspotting writer Irvine Welsh and Dean Cavanagh are on board as writers.
Leo Pearlman at Fulwell 73 is producer; executive producer is Josephine Rose for Sony Pictures International.
The soundtrack is set to be curated and compiled by Rampling, Oakenfold and Holloway.
Pearlman said "This is the story of a youth culture movement that swept a nation and eventually the world, the wider cultural impact it had and the legacy it left behind. Our aim is to make anyone who lived it look back with misty eyes and anyone who missed it wish they'd been along for the ride and in Irvine and Dean we have the perfect writers on board to achieve that goal."
Welsh commented: "The house music scene and most importantly, the friendships made, the adventures had and crazy tales swapped, have been a pivotal part of our lives over the years. Those beats, pills and travels (whether to the other side of the world or across the town) shaped a generation, and the opportunity to construct a drama within this backdrop is a dream come true."
Oakenfold added: "I'm very excited about this project. As you know, it ties in with the 30 year anniversary of our trip to Ibiza and what followed thereafter; the birth of the dance music club and festival scene as we know it today. It's great to celebrate with this project as well as my world tour this year which is about just that, three generations of dance music"
Fulwell 73 was set up in 2005 by Ben Winston, Leo Pearlman, Ben Turner and Gabe Turner. James Corden joined Fulwell 73 as as a fifth full partner in January 2017. The company co-produces The Late Show With James Corden with CBS Television Studios.