Chaplin writer to adapt novel for Wild Tales and Mad To Be Normal producers.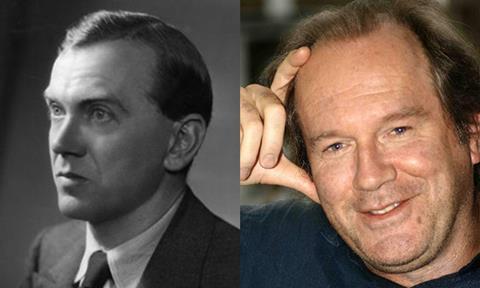 Bad Penny Productions has picked up rights to Graham Greene's last published novel The Captain And The Enemy, which is being adapted for the big screen by screenwriter and novelist William Boyd (Chaplin).
The novel tells the story of a young boy named Victor Baxter taken away from his boarding school by a stranger to live in London. The mysterious stranger is simply known as "the Captain".
In London Victor companions a sweet but withdrawn woman named Liza, serving as her conduit to the outside world. When Victor reaches manhood, he finally learns the secrets of the Captain.
The thriller includes smuggling, jewel theft and international espionage and culminates in a dramatic showdown in Panama.
In addition to Bad Penny's Phin Glynn (Mad To Be Normal), other producers are Victor Glynn (That Good Night) and Axel Kuschevatzky (Wild Tales).
The film will be executive produced by Charlie Wood (That Good Night).
Most of iconic UK writer Greene's books have made it to the big screen, most famously The Third Man, Brighton Rock and The End of the Affair.
Adaptations of his novels have won seven Academy Awards and he himself received an Oscar Nomination for The Fallen Idol.
Boyd's novels adapted for screen include Stars and Bars, starring Daniel Day Lewis, Any Human Heart, A Good Man in Africa with Sean Connery and Restless, starring Charlotte Rampling.
Other adaptations include Evelyn Waugh's Scoop and Sword of Honour trilogy for TV (ITV and Channel 4, respectively) while his original screenplays include Chaplin with Robert Downey Jr.
Boyd said: "I have always found The Captain And The Enemy a haunting read. A book with a very strong, understated, love story at its heart. I believe its strangeness and fractured nature make it ripe for a film adaptation."
The Graham Greene Estate was represented in the option deal by Nicky Lund at David Higham Associates Ltd.