Co-founders Stuart Ford and Mark Stern have announced a raft of new product led by a swoop on rights to Kurt Vonnegut's satirical bestseller.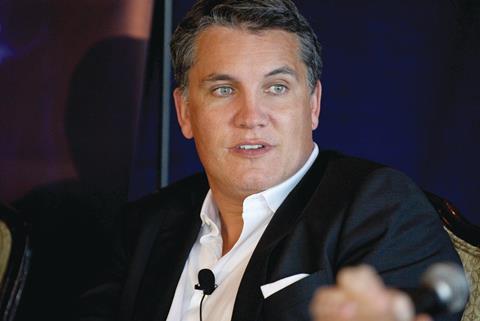 IM Global Television plans to hire a "high-level writer-showrunner" on Cat's Cradle. Brad Yonover is on board as executive producer and Elkins Entertainment's Sandi Love will serve as co-executive producer.
The company has also obtained rights to the Darkover sci-fi-fantasy series by Marion Zimmer Bradley. Ilene Kahn Power and Elizabeth Stanley are the executive producers.
IM Global Television is out to buyers with the crime drama Den Of Thieves to star Carla Gugino. Trigger Street's Dana Brunetti and Kevin Spacey will serve as executive producers and Sebastian Gutierrez has written the first 10 episodes and plans to direct.
The company is also developing the six-hour mini-series 1906, which chronicles the San Francisco earthquake and fire of that year. Writer David S Ward will serve as executive producer with director Martin Campbell. Mark R Harris, Julie Ruthenbeck and Susan Lee Smith produce. IPG and CAA packaged the project.
The pipeline includes serialised drama Horrorshow (working title) that will unfold in real time over the course of an evening as a psychopath preys upon a unsuspecting town. Guy Busick and R Christopher Murphy are writing and will serve as co-executive producers.
Crime procedural Anchorage is a based on the true story of Sgt Kathy Lacey and her experiences as head of the vice division in the Alaskan capital. Jane Fleming and Mark Ordesky are executive producers and Lacey will serve as a consulting producer.
IM Global Television will also distribute Muse Entertainment's Glint, a character-driven procedural about a forensic team. Ari Eisner is writing and is co-executive producer. Director Adam Kane will also serve as executive producer alongside Muse Entertainment's Michael Prupas.