The Oscar-nominated actor will lend his voice talent and play the lead role in the 3D CGI animated family film.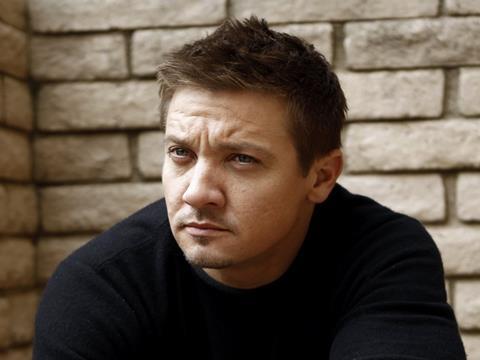 Renner joins Alec Baldwin, Heidi Klum, John Cleese, James Franco, Anjelica Huston, and Omar Sy on the film, which Andrea Iervolino and Monika Bacardi and their AMBI Group are fully financing and producing.
Animation work on Arctic Justice: Thunder Squad is being done at AMBI's Toronto-based AIC Studios.
Renner will play Swifty, an Arctic fox who enlists his friends to thwart a plot to melt the Arctic Circle by Doc Walrus, voiced by British comedy veteran Cleese.
Sales arm AMBI Distribution oversees worldwide rights and has closed a deal with The Walt Disney Company for German-speaking Europe.
"Jeremy is as talented a performer as you'll find anywhere in the world and we're very happy he's bringing his talents to 'the Arctic' for this fun, big screen adventure for the whole family," said Iervolino.
Bacardi added: "Jeremy's voice, energy and charisma will be the center of this heartwarming, family-friendly comedy. His animated nature lends itself perfectly to Swifty's character.

"We believe that this contemporary voice cast will resonate with audiences. The real life takeaway from this animation is entertaining and thought provoking all at the same time."
Renner earned a lead actor Oscar nomination for The Hurt Locker in 2010 and received a supporting actor nod the following year for The Town.