Industry Days Alliance For Development (AFD) strand to host eight European projects.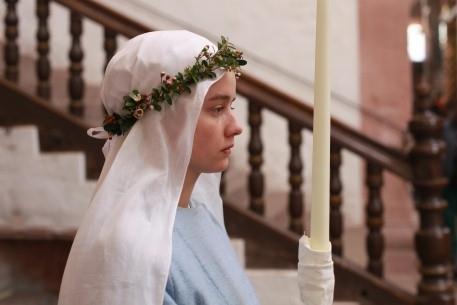 UPDATE: Project addition: FFA – MiBACT: The Guard by Giulio Ricciarelli (Labyrinth Of Lies). Producer: Oliver Schütte, tellfilm Deutschland UG.
New projects from the co-producers of The Nun and Becoming Zlatan and War writer-director Simon Jaquemet are among eight feature projects selected for Locarno's Industry Days development and co-production strand Alliance For Development (AFD).
The platform is designed to foster co-developments between France, Germany, Italy and Switzerland by facilitating cooperation between existing co-development funds, including France's CNC, Italy's MiBACT, and Germany's FFA.
Among selected projects this year are new films from Belle Epoque Films, the German co-producer of Guillaume Nicloux's 2013 drama The Nun, and Italian outfit Indyca, which co-produced 2015 documentary Becoming Zlatan.
As Switzerland does not share a similar development bilateral fund, three Swiss projects looking for German, French and Italian co-producers have also been selected to join the initiative as special guests.
Among these are Alloys and Wonderland director Tobias Nolle's Taub, which will be produced by Simon Jaquemet, writer-director of 2014 Swiss drama War.
"Alliance for Development gives the chosen projects an opportunity to match with the professionals attending the Locarno Industry Days, highlighting the best assets of each country involved and together aiming to create a solid market-oriented model," said Nadia Dresti, delegate to the artistic direction and head of international.
2016 projects:
MiBACT – CNC: Controvento by Massimiliano Zanin. Producer: Frederico Lami, Wave SRL
MiBACT – CNC: Hope by Ivan Cappiello. Producer: Luciano Stella, MAD Entertainment
MiBACT – FFA: Samia. Producer: Simone Catania, Indyca SRL
CNC – MiBACT: Scelsi, Le Premier Mouvement de L'immobile by Sebastiano d'Ayala Valva. Producer: Nicolas Lesoult, Les Films de la Butte
CNC – MiBACT: Elisabeth by Guido Chiesa. Producer: Marie Gutmann, Méroé Films
CNC – FFA: La Nuit Allemande by Claus Drexel. Producer: Florent Lacaze, Daisy Day Films
FFA – CNC: Genosse Stalin Saved My Life by Kamila Kubiak. Producer: Nicole Ringhut, Belle Epoque Films GmbH
FFA – MiBACT: Children Of The Ice by Stefano Lodovichi. Producer: Jakob Weydemann, Weydemann Bros
Chosen from the 2016 submissions for project development within the Swiss MEDIA compensatory measures:
Taub by Tobias Nölle. Producer: Simon Jaquemet, 8horses
Les Ombres Rouges by Aude Py. Producer: Britta Rindelaub, Alva Film
BuraNEST by Dodo Hunziker. Producer: Urs Schnell, DokLab
The chosen teams (director/producer) will attend Locarno's Industry Days to present and discuss their projects in a tailor-made programme designed by Project Manager Lucas Rosant.