EXCLUSIVE: Cinefondation winner Juho Kuosmanen makes his feature debut with the Finnish-German-Swedish co-production.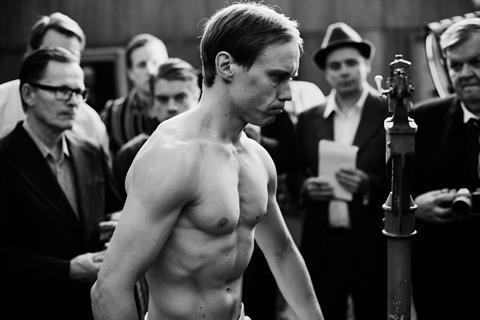 Les Films du Losange has come on board for world sales of Juho Kuosmanen's debut feature The Happiest Day In The Life Of Olli Mäki, which has been confirmed to premiere in Cannes Un Certain Regard.
The Finnish-German-Swedish co-production is produced by Aamu Film Company, One Two Films, Tre Vänner and Film Väst.
Backers include the Finnish Film Foundation, Nordic Film & TV Fund, YLE, and SR/ARTE. The project was developed at the Ateliers d'Angers and the Torino Film Lab.
The story is based on the real life of Olli Maki, the Finnish boxer who competes for the featherweight boxing title in 1962, but is distracted by his first love. Jarkko Lahti, Oona Airola and Eero Milonoff lead the cast.
The black-and-white film is shot in 16mm.
Kuosmanen won the Cannes Cinefondation First Prize in 2010 with his short The Painting Sellers.
"Juho is very talented; he has such a fluidity and grace in his way of shooting," said Les Films Du Losange director of international sales Bérénice Vincent.
"Olli Maki's male character is a very daring one. We are excited to represent the film and this will surely be a fascinating start for his international career."