EXCLUSIVE SET VISIT: Cop thriller stars The Grandmaster's Zhang Jin.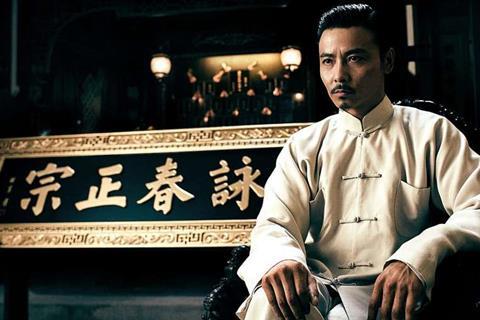 Renowned Hong Kong director Fruit Chan is currently shooting new action cop thriller Made In Kowloon in Macau.
The new film follows a Hong Kong police officer who crosses over to Macao after his fiancée has gone missing and stumbles on a series of murder cases.
The cast is headlined by Zhang Jin who won best supporting actor for The Grandmaster at the 2012 Hong Kong Film Awards, popular Hong Kong actor Kelvin Cheng and Annie Liu.
"The story is imbued with some Chinese mythical elements, which will set it apart from the traditional Hong Kong cop thrillers," Chan - who is also the screenwriter - told Screen during the set visit.
It marks his first action-thriller, a departure from his early independent productions such as Little Cheung and Durian Durian and subsequent genre films Dumplings and The Midnight After.
Despite the film's title, the picture is not a sequel to 1997's Made In Hong Kong, the ultra-low budget production that propelled Chan to international fame.
Raymond Wong's Pegasus Motion Pictures is financing the new production, with John Chong and Amy Chin as producers. Key crew includes Johnnie To's regular DoP Cheng Siu Keung in his first collaboration with Chan and action director Tung Wei, while South Korea's Macrograph and Hong Kong's Different Digital Design handle the special effects.
Sands China is a key sponsor for the filming in Macau, providing accommodation, catering as well as location support. One of the filming locations is the half-size Eiffel Tower at its newly opened The Parisian Macao hotel.
The shoot started on Oct 30 and is expected to wrap in early February, with about 30% filmed in Macau.
Ip Man 3 star Jin has also recently worked on US blockbuster sequel Pacific Rim: Maelstrom.
Meanwhile, Chan's Shining Moment will world premiere today (Dec 11) in competition at the inaugural International Film Festival and Awards Macao (IFFAM).
Produced by Emperor Motion Pictures, the film is about a Latin dance teacher who takes a group of children to dance competitions. The cast includes Hins Cheung and Echo Hao.