Foresight Unlimited's action thriller has taken a big step forward as the company announced that the trio have joined previously cast lead Toby Kebbell.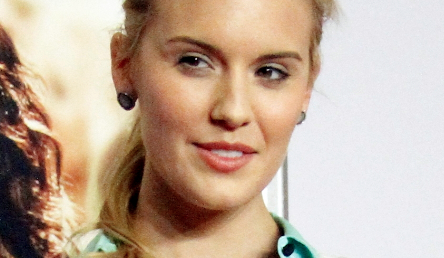 Rob Cohen is set to direct the film on August 1 and the announcement is timely, coming 15 years to the day of the US release of Cohen's auspicious global hit The Fast And The Furious.
Randy Couture, Melissa Bolona and Jamie Andrew Cutler also round out the key cast on the story about a meteorologist, his ex-Marine brother and a Treasury agent who must thwart a hack on a coastal US Mint facility during a huge storm.
Kebbell will play the meteorologist, Kwanten his brother and Grace the US official, while Ineson will play the criminal mastermind attempting to pull of the $600m heist.
Cohen, Scott Windhauser, Jeff Dixon, Anthony Fingleton and Carlos Davis wrote the screenplay.
Foresight Unlimited introduced international buyers to Category 5 at the EFM in Berlin and reported a near sell-out.
Damiano Tucci, Danny Roth, Karen Baldwin, Howard Baldwin, Michael Tadross Jr and Cohen are producing. Bill Immerman, Foresight's Mark Damon and Tamara Birkemoe, Christopher Conover, and Allie Greenleaf Maldonado serve as executive producers.
Foresight most recently announced Todd Robinson's The Last Full Measure starring Scott Eastwood and Ed Harris. The slate also includes Peter Segal's sci-fi epic Inversion starring Travis Fimmel, Michael Mailer's Blind starring Demi Moore and Alec Baldwin, and the Neil Bogart biopic Spinning Gold starring Justin Timberlake.