EXCLUSIVE: Mohsen Makhmalbaf started pre-shooting Wednesday in Tbilisi, Georgia, on his first fiction feature in 5 years, The President.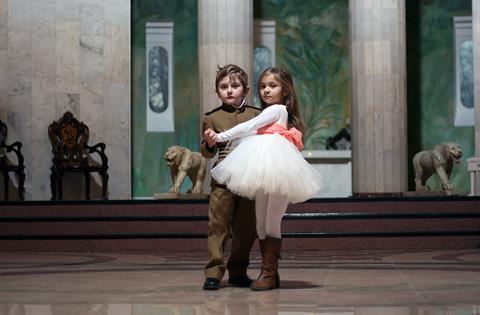 Principal photography starts Feb 13.
Partners on the film are Film and Music Entertainment (F&ME), BAC Films, and 20 Steps Productions; and Germany's Herzog and Bruemmer co-produce. The film now has Eurimages financing. The film is an official UK-German-Georgia-French co-production.
BAC handles international sale and will distribute in France. Mike Downey, Sam Taylor and Vladimer Katcharava produce with BAC's Mathieu Robinet co-producing with Rudolph Herzog and Henning Bruemmer.
As is customary all of the Makhmalbaf family is working on the film, his wife and son Marzieh and Maysam will handle editing duties and as well as film-maker daughters Hana and Samira occupying key support positions on the crew.
The story is set in a fictional Caucasus country and is about a dictator whose regime is brought down by a coup d'etat. He and his young grandson have to travel across the country disguised as street musicians, and he gets to know the ordinary people he ruled in a new light.
"We are more than excited to be working once again with Mohsen Makhmalbaf and his family on this extraordinarily powerful and contemporary take on one of the crucial subjects of our time." says BAC Film International's Robinet. "This universal story, is not only emotionally very moving, it transcends borders, languages and genres: and will certainly work both with art house and mainstream audiences. Confident in tone, this contemporary fable is both tender and funny, will appeal to people all over the world."
"Mohsen has been developing, shaping and crafting his screenplay over the last months in Tbilisi," added producer Mike Downey, "He has worked with his actors and work-shopped and rehearsed the film in depth and is totally ready for the shoot There is a huge space for film makers of conscience like Mohsen, and given F&ME's aims and current slate, our partnership is a very natural fit."
F&ME is also in post production on another Georgian-shot project, Epic by Ben Hopkins.