The producer and executive has been named head of film production and acquisitions at The Mark Gordon Company.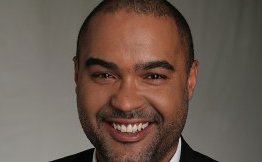 Jackson arrives from IM Global, where he served as president of production since December 2013 and produced upcoming drama The Journey starring Timothy Spall, Colm Meaney, Freddie Highmore and John Hurt.
"Matt is a terrifically talented producer with great creative instincts and excellent taste," said Gordon. "He knows how to put movies together and is an advocate for unique creative voices and captivating original stories. We look forward to building a robust film slate together."
"From Saving Private Ryan to Steve Jobs, Mark has established himself as a visionary producer whose films generate legacies of their own," said Jackson.
"He has positioned The Mark Gordon Company as a studio that creates exceptional, story-driven content and I am honoured to join him and the rest of the team to cultivate top-tier feature film material."
Jackson's producer credits at IM Global include the remake of Secret In Their Eyes, and he served as executive producer on Fifty Shades Of Black, recent Sundance world premiere Southside With You, and the upcoming Collide.
Prior to IM Global he served as head of US production at Exclusive Media, where he produced Dark Places, Parkland, End Of Watch, and Snitch.
He also served as svp of production at The Kennedy/Marshall Company for three years and held executive production and development positions at Paramount Pictures and Universal Pictures.