Director "hyped" for 10-episode collaboration, his first film-to-TV adaptation.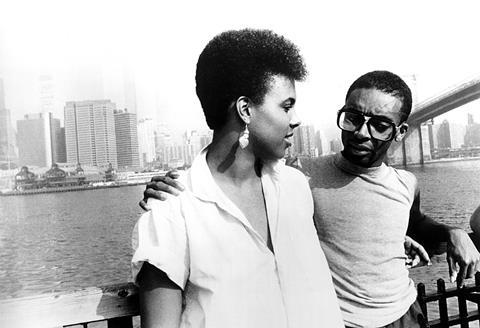 Spike Lee is teaming with Netflix for a series version of his iconic first feature She's Gotta Have It.
Lee is directing the entire 10-episode series and serves as creator and executive producer along with his producer wife Tonya Lewis Lee, who will also executive produce.
Shoot on the Netflix-produced series is due to get underway in New York next month and marks the first multi-part drama taken on by the director, who most recently made music documentary Michael Jackson's Journey From Motown To Off The Wall and feature musical-drama Chi-Raq, the latter being the first film produced by Amazon Studios.
The contemporary-set production, which is currently casting up, will stay true to the original feature by following Nola Darling, a Brooklyn-based artist in her late twenties struggling to define herself and divide her time amongst her friends, her job and her three lovers: the cultured model, Greer Childs; the protective investment banker, Jamie Overstreet; and 'da original B-Boy Sneakerhead', Mars Blackmon.
However, Screen understands that in a bid to inject additional multiculturalism into the contemporary story, some of the key roles are set to be played by Latin American actors.
Lee commented: "She's Gotta Have It has a very special place in my heart. We shot this film in 12 days (2 six day weeks) way back in the back back of the hot summer of 1985 for a mere total of $175,000. Funds that we begged, borrowed and whatnot to get that money. This is the 1st official Spike Lee feature film joint and everything that we have been blessed with in this tough business of film all have been due to SGHI.
"Now with the passing (August 8th) of the 30th anniversary, it's a gift that keeps on giving. We are getting an opportunity to revisit these memorable characters who will still be relevant and avant garde 3 decades later. With all that said it was my wife, Tonya Lewis Lee, producer in her own right, who had the vision to take my film from the big screen and turn it into an episodic series. It had not occurred to me at all. Tonya saw it plain as day. I didn't. We are hyped that Netflix is onboard with this vision as Nola Darling, Mars Blackmon, Jamie Overstreet and Greer Childs do da damn thang now, today in da republic of Brooklyn, New York."
Two-time Oscar nominee Lee wrote, produced, directed and co-starred in the 1985 film, which explores race, gender, sexuality, relationships, and gentrification in Brooklyn.
After debuting at Cannes, the critical and commerical hit - which was made for only $175k but grossed more than $7m - helped launch the filmmaker on his auteur trajectory.
A TV reimagining of the movie was orignally being set up at Showtime in 2014.