Director confirms biopic of former Italian premier.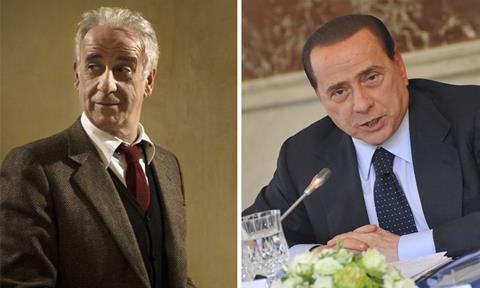 Paolo Sorrentino has confirmed that he will make a feature about former Italian Prime Minister Silvio Berlusconi with his regular collaborator Toni Servillo (pictured top left) set to star.
The long-gestating Loro, about Berlusconi's inner circle, could shoot this summer, the writer-director has told Italian press.
Producers will be regular Italian team Indigo Film. The title means 'Them' but is also a word play on 'L'oro' which means 'gold'.
The Oscar winner has previously addressed powerful politicians and iconic figures in movie Il Divo and recent TV series The Young Pope, while in his novel Tony Pagoda E I Suoi Amici he depicted an italian right wing politician with similar traits to controversial businessman and former leader Berlusconi.
The news came in the same week that Rai Cinema's CEO Paolo Del Brocco announced that Italian director Matteo Garrone's next film would most likely be Dogman.
The gritty urban crime tale, inspired by real events, will chronicle events 30 years ago in Rome when a cocaine addicted dog coiffeur took on a local crime boss.
Garrone's company Archimede is producing together with Rai. Casting is underway.
With Garrone set to concentrate on Dogman and Servillo set to tackle Berlusconi, it means the duo's live-action Pinocchio could be pushed back.
The same could also be true for a second series of Sorrentino's The Young Pope, should it make for another season.