EXCLUSIVE: Kaleidoscope boards world sales on feature which kicks off in Vancouver this week.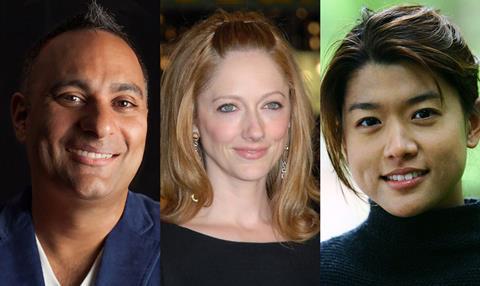 Kaleidoscope has boarded world sales (excluding Canada) on comedy feature Public Schooled, which begins principal photography in Vancouver this week.
Cast includes Archer and Ant-man star Judy Greer, comedian Russell Peters (Source Code) Grace Park (Hawaii 5-0) and, newcomer Daniel Doheny who will take the lead role of Liam.
Public Schooled is the story of socially awkward boy who has been home-schooled his whole life. When Liam falls in love with a popular one-legged girl, he abandons his mother's suffocating love and enrols in public school - entering an eye-opening world of sex, drugs and social mayhem.
Directed by Kyle Rideout, the film is based on the original script by Motion 58 founders Rideout and Josh Epstein (both Eadweard).
Epstein will also be producing, alongside co-producer Adam Folk (Stake Land) and executive producer Justine Whyte (Rhymes for Young Ghouls)
Public Schooled is being produced with the support and financial participation of The Movie Network, a division of Bell Media, Telefilm Canada and CFC Features, an initiative of the Canadian Film Centre (CFC), and is scheduled to deliver in Q3 2017.
Caroline Stern, director of commercial affairs and business development at Kaleidoscope commented: "Having seen Josh and Kyle's past work, we were eager to find a project to work with them on. They are an exciting creative team with terrific commercial sense. Their script for Public Schooled is both endearing and wickedly funny and we look forward to introducing the project to international buyers."
Josh Epstein, producer at Motion 58 commented: "We were overwhelmed by the amount of submissions and interest in our script. Judy Greer leads the way, Russell Peters and Grace Park are hilarious supporting stars and then we have packed the cast with some of the brightest young stars today. Daniel Doheny is going to be on everyone's radar real soon. We're over the moon with the team we've assembled."