EXCLUSIVE: Directors Tomm Moore and Nora Twomey to re-team on children's story; The Song Of The Sea secures China deal.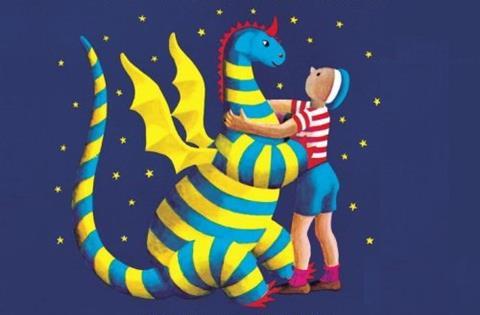 Director Tomm Moore and Nora Twomey, who previously teamed on Oscar-nominated animated feature The Secret Of Kells, are set to co-direct animated feature My Father's Dragon.
Irish outfit Cartoon Saloon, the company Moore and Twomey founded with producer Paul Young, is developing the project together with Bonnie Curtis (Minority Report) and Julie Lynn's (Albert Nobbs) Mockingbird Pictures in LA.
The feature has been adapted by Inside Out co-writer Meg LeFauve and John Morgan from the well-received children's books by Ruth Gannett Stiles about a young boy, Elmer Elevator, who runs away to Wild Island to rescue a baby Dragon.
The news was confirmed by Young in Annecy.
Meanwhile, in a ground-breaking move, Moore's second Oscar-nominated feature Song Of The Sea has been picked up for distribution in China by Huahua Media. A winner at the Shanghai Film Festival, it will become one of the first ever Irish films to secure a release in China.
"We've got through the quota system," Young commented.
The film, sold by WestEnd Films, has also recently secured a Japanese distributor in the shape of Child Film.
Cartoon Saloon is currently midway through production on Twoney's feature Breadwinner on which Angelina Jolie is an executive producer. The $10 million film is about a girl in Afghanistan who has to pose as a boy to earn money for her family.
"Angelina Jolie was motivated by the subject matter," Young said of the involvement of the high profile actress, who is also a UN Special Envoy.
"Angelina is involved in schools in Afghanistan. The subject matter is close to her heart. She came on through connections with our agents in CAA. She has really been helpful with Nora the director at an early stage of the script. She has a lot of Afghan advisors. To raise the profile of the film and all the outreach around it we want to do - she is going to be a great help for that."
The film will be finished next summer with the North American release handled by GKIDS, who will also executive produce.Studiocanal will release in the UK and Ireland and Elevation in Canada. A sales agent is yet to be confirmed.
Moore is also developing a new feature called Wolf Walkers which he will co-direct with Ross Stewart (concept artist on Song Of The Sea).
On the TV side, the company has projects in development including Viking Skool, Dorg Van Dango and Ellie The Ace.