Kit Harington, Jennifer Ehle star in feature update of hit TV series.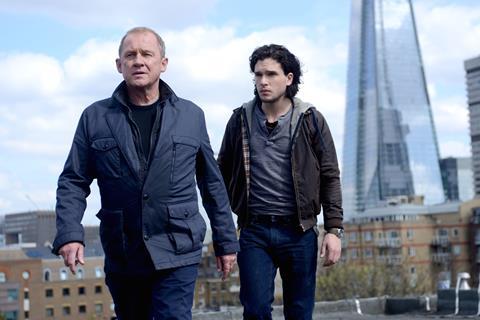 Spooks: The Greater Good, the feature version of hit UK TV series, is underway this week.
Kit Harington, Jennifer Ehle and Peter Firth star in the thriller about the dangerous fallout after a charismatic terrorist escapes from MI5 custody.
Tuppence Middleton, Tim McInnerny, Eleanor Matsuura and Elyes Gabel are also among the cast.
Bharat Nalluri directs the feature written by Jonathan Brackley and Sam Vincent. DoP is Hubert Taczanowski, producers are Ollie Madden, Jane Featherstone and Stephen Garrett for Kudos and Shine Pictures.
Pinewood Pictures is financing in association with Altitude Film Entertainment, BBC Drama and Creative England.
Pinewood Pictures and Altitude Film Distribution will distribute the film in the UK. Altitude Film Sales will show first footage at Cannes.