The 18th edition of the co-production market within Canada's Atlantic Film Festival in Halifax will run from September 17-20.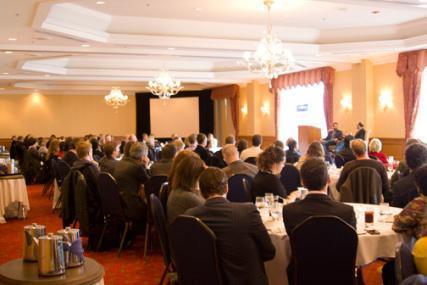 Latin America and the US will be showcased for the second consecutive year at Strategic Partners.
Event brass also said they planned to build on the 2014 project exchange with Mexico's Los Cabos International Film Festival.
Last year's collaboration brought April Shannon, the producer and co-founder of Mexican production company Agrupación Caramelo Cinematographic, to Strategic Partners from the Los Cabos festival with her thriller Franco's Night.
Ontario producer Byron A. Martin of Byron A. Martin Productions was chosen to attend the Los Cabos International Film Festival last November with his feature Wolverine Hotel.
That film secured financing through Elliptic Entertainment at Los Cabos. Latina-Canadian filmmaker Patricia Chica will direct the thriller with a supernatural twist about three drug addicts.
"Unique collaborations like our project exchange developed in 2014 with Los Cabos International Film Festival add extraordinary value to Strategic Partners," said Strategic Partners director Laura Mackenzie.
"We are able to attract senior level participation through this initiative and the results were resoundingly positive in 2014. We look forward to continued success through a partnership with our friends in Los Cabos."