The Roma Lazio Film Commission colour correction and sound mixing 5.1 award has gone to Veronica (Mexico) by Carlos Algara and Alejandro Martinez Beltrán under the auspices of Ventana Sur's genre sidebar.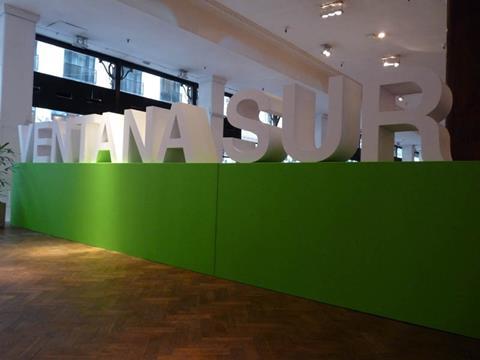 The Sofía Films colour correction and visual effects supervising award was presented at the awards ceremony in Buenos Aires last week to Laura Casabé for La Valija De Benavidez (Argentina), which began life as a pitch at the market three years ago.
The same film earned the Morbido Film Festival award for opening credits design and pay-TV distribution for a second and third window for Latin America.
The Morbido Film Festival's poster design for a film award went to Federico and Sebastián Rotstein's Terror 5 (Argentina).
Terror 5 also collected the Full Dimensional post-production and 2D-to-3D conversion package for a teaser, sound mixing 7.1, sound effects, foley and visual effects supervision.
The Labo Digital award for a THX-certified sound mixing 5.1 package went to Camaleón (Chile) by Jorge Riquelme Serrano.
Chile's Patricio Valladares picked up a sound mixing 5.1 and sound supervision package from Ecuadorian post facility Bunker Sonido for Downhill, which screened at the market.
In the Beyond The Window pitching section for 15 projects in development, jurors Annick Mahnert of France's Screen Division, Manual Trancón of Argentina's Grupo Turner and Santiago Fernández Calvete from Argentina awarded the following prizes:
The $2,000 Space Go award to director Edgar Nito and producer Pablo Zimbron's Tatewari (Mexico) and second prize to Hernán and Gonzalo Quintana's Furia Negra (Argentina).