EXCLUSIVE: Trio join recently launched House Productions to work across film and TV slate.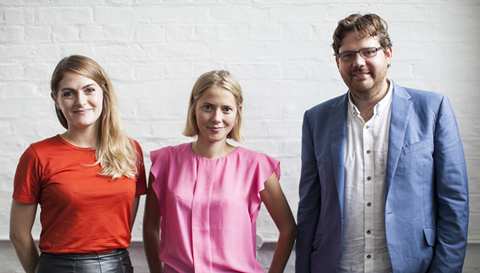 Tessa Ross and Juliette Howell's recently launched film and TV indie House Productions has hired three executives to its development team.
Tom Leggett and writer-producer Polly Buckle have joined as development producers and Ann Phillips as development executive, all based in London.
Leggett joins from Playground Television where he was director of development and where he developed high end drama series for the BBC, Channel 4, Sky & Starz. Prior to Playground, Leggett was senior development editor at Film4 working on films such as 71', The Riot Club, Macbeth, 12 Years a Slave, High-Rise, Room and Black Sea.
Buckle most recently produced You, Me and the Apocalypse for Sky One/Working Title. She has also produced on Rev for BBC2/Big Talk, Being Human for BBC3/Touchpaper and worked extensively in script development for Working Title Television and Shine Drama, including developing Merlin for BBC 1. She will continue to write.
Phillips joins House from See-Saw Films, where she worked across the development of the film slate, collaborating with talent such as Steve McQueen, Simon Beaufoy, Garth Davis and Philippa Goslett.
She previously worked within Film4's development team as a creative executive and will primarily focus on House's film projects. Prior to joining Film4 Phillips was head of development and acquisitions at international sales and financing company WestEnd Films whose line up included Benedict Andrews' Una, Jeremy Saulnier's Green Room, Tomm Moore's Oscar-nominated Song Of The Sea and Joseph Cedar's Oscar-nominated Footnote.
Ross, joint CEO of House Productions, said: "We're very excited to be welcoming such a creative and clever team to House. Tom, Polly and Ann all bring a wealth of expertise, huge energy and very good taste to the company, and we so look forward to building our slate with them across film and television."
Howell, added: "Tom, Polly and Ann share an appetite with us for bold and original storytelling and their combined knowledge, taste and talent relationships are a great fit for House. We are delighted to welcome them to the team."
House Productions was set up earlier this year with the backing of BBC Worldwide as the global distributor for its TV slate. The company has also agreed a first look deal with recently formed Access Entertainment to develop and finance films.