On the back of Emmy-nominated BBC and AMC series The Night Manager, The Ink Factory announced on Wednesday it would partner with Paramount TV on the latest John le Carré spy thriller.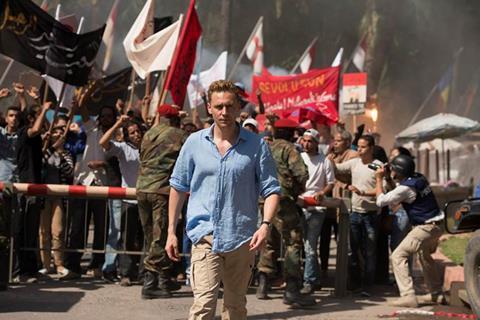 The Ink Factory will finance and produce the limited television series in association with Paramount Television and Character 7. Paramount Worldwide Television Licensing & Distribution will handle worldwide distribution outside the UK.
The Ink Factory's Stephen Cornwell and Simon Cornwell – le Carré's sons – will serve as executive producers alongside Character 7's Stephen Garrett and the author himself.
Simon Beaufoy will write the adaptation set within the shadow of the Berlin Wall as a British spy embarks on a revenge mission.
Paramount released a 1965 feature adaptation of The Spy Who Came In From The Cold starring Richard Burton in 1965. Carré and Paul Dehn adapted that version.
"On the heels of The Night Manager, we look forward to developing a further le Carré novel for a global television audience," said Simon Cornwell (pictured). "The Spy Who Came In From The Cold is one of the greatest espionage stories ever told. Simon Beaufoy is one of the most brilliant screenwriters of our generation. We are thrilled to be embarking on this extraordinary creative journey in collaboration with them, as well as with Paramount Television and Character 7."
"We are thrilled to join forces with The Ink Factory and Simon Beaufoy to bring John le Carré's riveting novel to life," said Amy Powell, president of Paramount TV. "The level of expertise, creativity and precision behind this series is unmatched and we are excited to be partners in this captivating take on the brilliant world le Carré has created."
"Simon Beaufoy has been a friend and collaborator on projects both in film and television for more than 20 years, and the prospect of reuniting with him on an adaptation of the greatest spy novel ever written by the man who invented the genre could not be more thrilling," said Character 7's Garrett.
The Night Manager recently earned 12 Emmy nods for best limited series, best directing for a limited series and best actor in a limited series, among others. It stars Tom Hiddleston, Hugh Laurie and Olivia Colman.