Vikings and Warcraft star Fimmel and Bosworth line up alongside Forest Whitaker and William Fichtner on the thriller, which AMBI Distribution will introduce to global buyers in Toronto next week.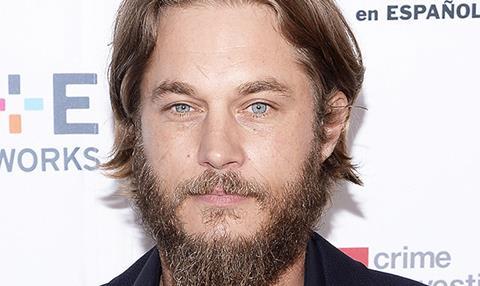 Mark Steven Johnson will direct Finding Steve McQueen, which Andrea Iervolino and Monika Bacardi's AMBI Group is financing and producing alongside Paradox Studios and Identity Films.
Principal photography is scheduled to begin in September in Atlanta, Georgia, on the true story of the biggest bank heist in US history.
The action centres on a crew from Youngstown, Ohio, that in 1972 attempted to steal $30m in illegal contributions and blackmail money from President Richard Nixon's secret fund.
Keith Sharon and Ken Hixon wrote the screenplay. John Finn, Rhys Coiro and Louis Lombardi are also in the cast.
Anthony Mastromauro of Identity Films produces with Silvio Muraglia of Paradox Studios, Iervolino and Bacardi, and Alexandra Klim. Mikael Wiren will serve as executive producer.
"Aligning a cast of this calibre with a fearless director like Mark has us all excited to see this story come to life," said Iervolino.

"This is an explosive, character-driven film, smartly told in a way that will keep audiences guessing throughout. We're eager to bring this amazing group together and start shooting in just a few weeks."
"This is the most amazing script I've ever read – it's hard to believe it's actually a true story," said Muraglia. "I'm proud and excited to bring it to the screen with such a talented director and a great cast."
Mastromauro added: "I'm excited to see this calibre of talent come together on a project that has been near and dear to my heart for some time. Mark Steven Johnson has put together a wonderful cast led by Travis Fimmel, who I believe is a movie star in the making, and I'm thrilled to have him lead a truly fantastic cast."