EXCLUSIVE: Team behind Trent Haaga and Simon Rumley movies launches North American arm to be fronted by Raven Banner sales executive.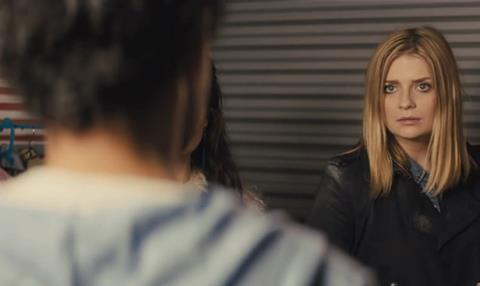 London-based producer-financier Alliance Media Partners (AMP) has opened Alliance Media Partners Canada in Toronto, with a view to sourcing, producing and financing projects with Canadian and North American talent.
AMP Canada will be fronted by Sonia Lowe (right), director of international sales for Toronto-based sales and distribution company Raven Banner.
AMP, part of the Dubai-based Alliance Capital Group, was founded in late 2015 by producer Bob Portal and Inderpal Singh to focus on low-budget genre movies with international appeal.
The company has completed principal photography on four films due for release in 2016/2017: Trent Haaga's pulp thriller 68 Kill (a co-production with Travis Stevens' Snowfort Pictures); Simon Rumley's thriller Fashionista; Greg Carter's urban teen comedy My B.F.F. and Matt Winn's horror-thriller The Hoarder (pictured above), starring Mischa Barton and Robert Knepper.
The company is currently in pre-production on its fifth film, action monster movie (with Roger! Pictures of Finland) It Came From The Desert, based on the cult Cinemaware video game.
The company's expansion in Canada was partly inspired by Fantasia's Frontières International Co-Production market.
AMP's co-founder Inderpal Singh said: "We're very grateful to the Frontières team for the connections they've provided: setting up a media outlet in Canada, with its talent-base, industry support and connections, has been a strategic goal for the group which we've been able to realise sooner than anticipated. We're looking forward to expanding our production slate there, and exploring new opportunities in the North American market."