This second film is an involving, urgent and moving drama which has particular resonance in the wake of Charlottesville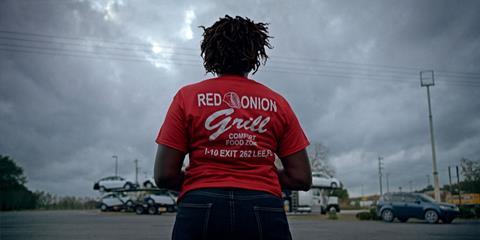 Dir: Antonio Méndez Esparza. Spain/US. 2017. 110 mins
In the light of rising political and racial tension in the US following Charlottesville, there could hardly be a more timely, urgently charged film on the festival circuit than Life and Nothing More. That's not to say that the second feature by Spanish director António Méndez Esparza (2012's Aqui y allá) is just a newsworthy hot potato. This is a powerfully executed, richly human study of the challenges facing a black working class family, and one that, as Méndez Esparza comments in his Director's Statement, takes its cue from the human and political motivations of Italian neo-realism.
This is a film which, in the wake of Barry Jenkins's Moonlight, could and should make its presence felt beyond the usual festival platforms.
So compellingly directed and acted that for much of the time we could almost be watching a documentary, Life and Nothing More is an involving, quietly moving piece that eschews conventional narrative shape to offer a multi-layered depiction of exactly what the title promises. With its cliché-free picture of ostensibly undramatic African-American lives, Life and Nothing More belongs somewhat in the non-conformist lineage of Charles Burnett's Killer of Sheep, and while its execution is determinedly non-commercial, this is a film which, in the wake of Barry Jenkins's Moonlight, could and should make its presence felt beyond the usual festival platforms.
Set in Florida and terrifically acted by non-professionals, the film begins with a court appearance for Andrew (Andrew Bleechington), a 14 year-old African-American in trouble for breaking into cars. He lives with his three year-old sister and his single mother Regina (Regina Williams), who tries to hold down a series of jobs in diners, working hard to make ends meet with her husband away in prison. Early scenes show relations between mother and son apparently crackling with hostility – in a nice comic running gag, she's constantly telling him off for bad language by slinging profanities back at him – but the family mood is generally played subtly, as Regina's complex emotional shades emerge from scene to scene.
For a long stretch, she becomes the film's central focus, notably as she cautiously dates Robert (an imposing, genial turn from Robert Williams), whose attentions are variously affable and over-insistent, but who eventually begins to look like a viable new father figure to Regina's kids. But as a new set of complex family dynamics kicks in, Andrew – bullied and isolated at school – starts responding badly to the pressure, leading to a decisive new crisis.
Set against the background of the Trump-Clinton presidential contest, the film is a deeply political one – a snapshot of a moment just before black America faces a whole new set of nightmares. The film carries its political insights lightly, although things come to a head in a scene that is arguably Méndez Esparza's only moment of overstatement. Among the very few white characters in the film is a bourgeois young family man whose hectoring challenge to an impassive Andrew, sitting on a bench in the 'wrong' place, suggests that Jim Crow America never really ended; the composed, tableau-like way in which the scene is shot makes it stand out from the rest of the film as a rhetorically charged moment, perhaps uncomfortably but certainly with dramatic force.
Otherwise, the film is pitched subtly, tending to steer away from obvious moments of crisis but instead giving us a series of snapshots of the family's life together or separately. Santiago Oviedo's editing, sometimes cutting out abruptly in mid-scene, establishes a rhythm in which successions of very short scenes will be punctuated by moments that play out in more leisurely fashion – notably a long tentative courtship moment between Regina and Robert that takes its own sweet time to generate warmth.
Cannily cast, the film works around the central tension between the more emotionally demonstrative, often volatile Regina and the withdrawn – often, it seems, to the point of mutism – Andrew, who acquires a tantalising depth of character from Bleechington's reticent, sensitive demeanour. With Barbu Balasoiu's photography emphasising both the intimacy and the claustrophobia of the family home, this is a film that works incrementally to reveal its characters' lives and their social challenges in a gradual process of layering. It's only at the very end that we realise what a sophisticated, structured narrative approach we're seeing, in a wordless closing scene that speaks volumes – and that suggests that, alongside De Sica and Zavattini, Méndez Esparza has also taken a tip or two from Robert Bresson.
Production Company: Aquí y Allí Films

International sales: Film Constellation, fabien@filmconstellation.com
Producers: Pedro Hernández Santos, Alvaro Portanet Hernández, Amedeo Hernández Bueno

Executive producers: Paul E. Cohen, Victor Núñez
Screenplay: Antonio Méndez Esparza
Cinematography: Barbu Balasiou
Production Designer: Claudia González
Editor: Santiago Oviedo

Main cast: Andrew Bleechington, Regina Williams, Robert Williams, Ry'nesia Chambers