Intriguing documentary exploring China's modern fascination with live internet streaming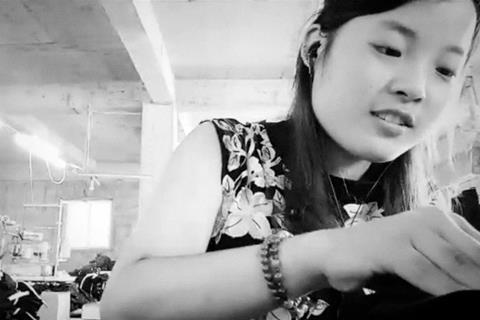 Dir: Zhu Shengze. USA/Hong Kong. 2019. 124mins
Live streaming in China is a business which far eclipses the scale of the western equivalent ofYouTubers and vloggers. From 2016 – described as "Year Zero" for live streaming – the industry has expanded exponentially. In 2017, over 422 million Chinese regularly shared streamed films on the internet. Zhu Shengze's compellingly banal documentary is assembled from more than 800 hours of footage gathered from the output of 12 anchors over a period of 10 months.
The emotional dependence on connections forged over the internet that gives the film its queasily troubling fascination
But rather than focus on the superstars of live streaming, she chose people from the periphery. Live streaming, for some of them, provides a connection with the outside world which they might not otherwise have. But this positive aspect is balanced out with many negatives – the prurient comments, the trolling and the sheer mind-numbing repetition. What the film depicts is at times creepy and unsettling, but it lifts the lid on an aspect of the virtual world which may be unfamiliar to audiences in the west. Further festival slots seem likely, and the picture's thought-provoking insights into the monetising of the mundane could see it achieving some success for specialist documentary distributors.
All black and white, with cheerful coloured intertitles, the film is divided into four chapters. But it's not entirely clear what delineates them all. The footage is presented without commentary or clarification. Some characters recur throughout, others appear just once. As with elsewhere on the internet, there is a preference for the unusual and the extreme. In Zhu's film, several characters have commodified their disabilities, fielding questions and comments from followers which range from well meaning to the crass and the outright cruel. "You're ugly," reads one 'bullet', or comment, to an anchor who is a burn victim who suffered massive facial scarring and the loss of one hand.
Another is a 30-year-old who never reached sexual maturity. He has the looks and the voice of a child, but his followers seem to be predominantly obsessed with his genitals. A paralysed young woman, with a doll-like fragility, attracts some particularly oppressive interest. Viewers ask to see her wheel chair in more detail and sternly instruct her not to compromise her porcelain beauty by smiling. A young man born with deformed hands and feet streams himself making a living as a pavement artist, answering again and again the same questions - "I use spoons rather than chopsticks" - drawing on a seemingly inexhaustible well of patience.
Other anchors turn the camera onto the quotidian details of their working day. A farmer rebrands his labour as 'agritainment'; a crane driver, bored witless in his cab high above the tower blocks, begs viewers to visit him. And a young woman working on a production line sewing men's underpants flirts half-heartedly with her followers.
In a scenario which could have been lifted from Dave Eggers' dystopian novel The Circle, a pig farmer's daughter announces that she needs to visit the toilet but peers anxiously around the door, fearful of losing viewers in the brief moment she spends off camera. It's this emotional dependence which the anchors have on the connections they have forged over the internet that gives the film its queasily troubling fascination.
And there's a bleakness to this reliance on a phone screen as an intermediary in all communication. In one particularly telling shot, an endearingly inept street dancer performs to Gangnam Style, in front of a huge crowd of onlookers. It takes a moment before we realise that not one of them is actually looking at the dancer – all are transfixed instead by the screen which is recording him, and them, and streaming the footage around the world.
Production companies: Burn The Film, Tender Madness Pictures
International sales: Burn The Film burnthefilm@gmail.com
Producers: Zhengfan Yang, Wang Yang
Editing: Zhu Shengze