An ever-present camera recalls the director's traumatic childhood in an exceptionally courageous documentary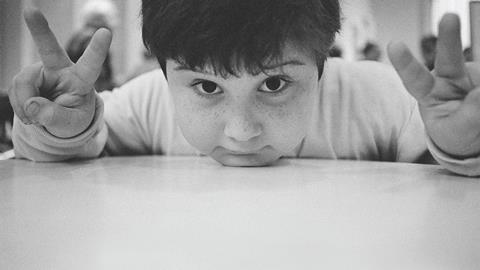 Dir Sasha Joseph Neulinger. USA. 2019. 86 mins
It's hard to imagine the courage which went into the making of this highly personal documentary. For his first feature, Sasha Joseph Neulinger sifts through a vast cache of home video recordings and uses the material as a jumping-off point to explore the harrowing abuse that he endured as a child. Part therapeutic exercise, part forensic examination of the cycles of sexual violence which were passed from family member to family member, this is a story of survival against the odds.
Neulinger's film is partly about calling to account all of the adults in his life, not just the ones who abused him
With its unflinching candour about both the nature of the abuse and the effect that it had on its victims, the film is a difficult and upsetting watch. Although there are thematic parallels with Andrew Jarecki's Capturing The Friedmans, there is none of the insulating detachment provided by Jarecki's distance from the story. The trauma explored here is the director's own. For this reason, Rewind, which was partially funded by a kickstarter campaign, might prove to be a daunting marketing challenge for distributors. It should, however, find a receptive audience on the festival circuit and could also be used as an effective educational tool for child advocacy organisations.
Neulinger's father, Henry, was late to his own son's birth because he was out buying a video camera. From that point on, the lens was ever-present. The camera, observes Neulinger's perceptive mother, Jacqui, became like a wall between Henry and the rest of the family. And it captured everything – far more, certainly, than anyone realised at the time.
"You didn't film things that were bad," recalls Henry, during a series of interviews with his son which lead him back into memories which are at least as traumatic as those of Sasha. Henry and his two older brothers, goofball prankster Larry and Howard, a celebrated opera singer and synagogue cantor, both perform for the camera. Larry in particular is almost invisible behind the barrier of silly faces and mugging hi jinks. But freeze framed details hint at discord in this warm family unit – the stony serious expression on the cherubic face of the young Sasha, the way he holds himself rigid, the way he looks to the camera with an unspoken question. Later, his behaviour becomes more extreme and obviously troubled.
The approach is unvarnished and direct. A low key score aside, there are few unnecessary flourishes. Henry is not the only person who is interviewed. Neulinger sets out to trace his journey from terrified kindergarten student to adult survivor and in doing so, he is not afraid to ask difficult questions. "Why didn't you open the door?" he demands of his mother when she recalls concern over the fact that her child was alone with a relative. This film is partly about calling to account all of the adults in his life, not just the ones who abused him. And it's about the fact that Neulinger's ordeal – one which he was forced to relive repeatedly, with each new official interview – ultimately led to fundamental changes in the way that child abuse cases were prosecuted in the United States.
Production companies: Step 1 Films, Grizzly Creek Films, Cedar Creek Productions
International sales: Submarine josh@submarine.com
Producer: Thomas Winston
Editing: Avela Grenier
Cinematography: Jeff Dougherty, Rick Smith
Music: T. Griffin
Featuring: Sasha Joseph Neulinger, Jacqui Neulinger, Henry Nevison, Bekah Neulinger, Dr. Herbert Lustig, George Ohrin, Risa Vetri Ferman