Titles from the UK, Morocco and Canada take top prizes.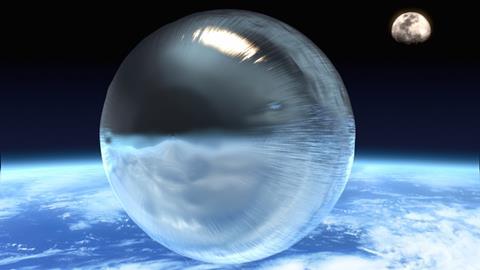 At International Film Festival Rotterdam (IFFR), the jury for the Tiger Awards Competition for Short Films has named the winners as Dream English Kid 1964-1999 AD by Mark Leckey, Faux depart/False Start by Yto Barrada and Engram of Returning by Daïchi Saïto.
The three winning filmmakers each receive a €3,000 prize plus a gift voucher from Canon, which sponsors the awards.
The Jury also selected We All Love the Seashore (Tout le monde aime le bord de la mer) by Keina Espiñeira to compete in the short film category of the European Film Awards (EFA) later this year. Le Park by Randa Maroufi received a special mention.
The awards ceremony took place this evening (Jan 31). Japan-born, Canada-based winner Saïto is a Rotterdam veteran: his short films All That Rises (2008), Trees of Syntax, Leaves of Axis (2010) and Never a Foot Too Far, Even (2012) previously screened in the short film programme of IFFR.

The jury for the Tiger Awards Competition for Short Films was made up of British artist, filmmaker and double winner of this award, Ben Rivers; political artist, writer and filmmaker Naeem Mohaiemen from Bangladesh; and Mieke Bernink of the Netherlands Film Academy.
On making their decision, on Dream English Kid 1964-1999 AD, the jury said: "A kaleidoscopic sifting through decades of British media culture, as embedded in the detritus of VHS tape and television specials. The mood oscillates between joy and paranoia, escalating through the leftovers of cold war politics, giving us autobiography for a media overload age."
On Faux depart/False Start, the jury said: "A beautifully economic combination of film form and wordless gestures. The subterranean worlds of archeology and tourism are processed through repeated labor, for the discovery, and sometimes questionable invention, of heritage."
And on Engram of Returning, the jury commented: "Fragments of memory emerge from the darkness, as we are immersed hypnotically into a world of pure cinema. A celluloid dream driven by the furious soundtrack, reaching a climax of flickering breathlessness – for the filmmaker and the audience."

The jury selected We All Love the Seashore (Tout le monde aime le bord de la mer) as their EFA nomination: "A state of limbo surrounded by uncertainties of borders, legality, and time. A participatory, collaborative script travels between bleached sea and golden forest, merging mythical fragments, colonial memories, and migration realities."
Of The Park, which received a special mention, the jury said: "Finding a new way to talk about the ecosystem of mediated social media, through the lives of young Moroccans in a self-generated moment of public lives. A technical achievement that freezes time and then invites audiences to read emotions into stillness."